Smoked Trout Ribbons | Ready to Eat | Cold Smoked
Regular price
R269
R0
Unit price
per
SECURE
CHECKOUT
via PayFast
SAME DAY
DELIVERY
order by 11am
100%
SATISFIED
or full refund
About

Raised locally this delicious and versatile fish with a distinct orange pink flesh. Grown in the crisp clean waters in the mountains of Franschhoek. This fish is moist with a slight salty and Oak flavoured smokey notes bringing good balance to any meal. Ready to eat as a snack, uplift any salad or as an entree to any meal. This is a great staple any house home freezer

CONTENTS

5x 80g Smoked Trout Ribbon | Frozen Packs

Instructions

Your smoked Trout ribbons will arrive frozen, simply store in your freezer (up to 3 months) and use at your leisure. It is best to remove product from packaging to defrost, simply place on a tray in your fridge and allow to thaw slowly.

Any special requests or instructions can be left in the NOTES section at the Checkout. Eg: Your doorbell does not work, you require a phone call before the order arrives, you would like the fillets / steaks vacuum packed seperately or cut into smaller portions etc.

Eco rating

Raised locally this delicious and versatile fish with a distinct orange pink flesh. Grown in the crisp clean waters in the mountains of Franschhoek. Where it is responsibly farmed.

ECOSYSTEM IMPACT :

Very low

GEAR USED :

Farmed

SUPPORTING LOCALS :

Yes

DISTANCE TRAVELLED :

Under 100km

DOLPHIN / TURTLE IMPACT :

None

REPRODUCTION POTENTIAL :

Very high

Fishwife Recipes

Delivery

R65 same-day packaging & delivery fee

 CBD | Southern Suburbs | Houtbay | Plattekloof 

 Deep South | Table View, Blouberg, Melkbos | Durbanville 

 Stellenbosch | Somerset West | Franschhoek | Paarl 




All zoned areas: Monday to Friday

Order before 11am and receive your delivery the same day.

Order after 11am and receive your delivery the following delivery day.

Please note we do not deliver on Saturday, Sunday and Public holidays
Re-delivery fee may apply if delivery cannot be taken between delivery times (14:00 - 17:00) without any prior arrangement and a delivery was attempted. Email [email protected] or call 063 666 2802

We are working hard to extend our range. If you live outside our current delivery range but think there is significant demand in your area, please contact us.

 
Customer Reviews
Write a Review
Ask a Question
SMOKED TROUT
This trout was just the best! Wonderful flavour, tender and succulent. Add to that the same day delivery and you can't beat it!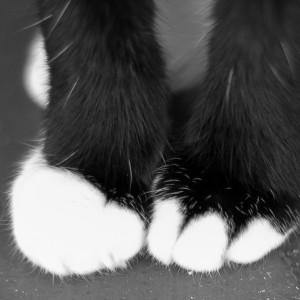 EA
29/04/2022
Emma A.

South Africa
So tasty
Loved the trout ribbons. I will definitely order them again.
26/04/2022
Di P.

South Africa
Deliciousness
An absolute treat!
23/04/2022
Werner P.

South Africa
Delicious
Love these on a french style omelette with cottage cheese and finished with chives.
13/04/2022
Helena G.

South Africa
Trout is delicious
Absolutely fantastic, delicious and packed in the perfect sizes. Very good value for money, as we miss trout after living in the UK where wild trout was easily available (from Alaska). Would highly recommend and purchase it again.
04/04/2022
Claudia T.

South Africa
Smoked Trout Ribbons
I ordered the Smoked Trout Ribbon Box for a special occasion and it was excellent. Such good value. Every piece was tender and delicious. Highly recommend this product.
22/03/2022
Petro O.

South Africa
Yummy smoked trout - can highly recommend it!
We had the trout with cream cheese on a New York bagel, and it was to die for. Absolutely love your always-fresh fish. Thank you.
18/03/2022
Heidi V.

South Africa
⭐️ ⭐️⭐️⭐️⭐️
Trout was great – thank you Ryan
04/03/2022
Ruth S.

South Africa
Delicious
The trout was most fresh and tasty. The packaging provided just enough for a serving for two people. Highly recommend
08/02/2022
Shona M.

South Africa
Super quality with efficient service
No bells and whistles needed - just good quality product with excellent service
27/01/2022
Di P.

South Africa
Delicious
Definitely on my shopping list again… that was delicious!
21/01/2022
Pippa R.

South Africa
Great smoked Trout
Good experience, will definitely use them again.
20/01/2022
Karen D.

South Africa
Sublime quality
As with all other Greenfish products a complete joy!
13/01/2022
Rene M.

South Africa
Troute Ribbons
First time we've ordered from Greenfish and I cannot rate the trout ribbons enough. Absolutely melt in your mouth. The only reason I've given it 4 stars and not 5, is because they were not completely frozen on delivery. For this reason, we are eating smoked trout for a day or 2. Not that I'm complaining.
08/01/2022
Brian H.

South Africa
Perfect spoil
These individually packaged portions are perfect for that special meal or luxurious breakfast.
07/12/2021
Melanie B.

South Africa
As good as always!
Perfect as usual. Thank you.
03/12/2021
Natalie C.

South Africa
Smoked trout Ribbons - excellent Value
Perfectly packed in smaller portions to be used for starters and Christmas snacks. Great Value. Great service
04/11/2021
Sue T.

South Africa
Best smoked trout ever!
Absolutely delicious smoked trout ribbons - thank you! Have just another batch. Perfect for summer lunches and healthy snacks.
28/10/2021
Nancy O.

South Africa
So good!
Delicious and the portion packaging works really well.
27/10/2021
Lynette B.

South Africa
Smoked trout ribbons
The smoked trout ribbons were fresh and I will purchase it again