Paella Box | Seafood Platter | Prawns, Clams, Scallops, Mussels, Squid, Tuna (3.8kg)
Regular price
R849
R0
Unit price
per
SECURE
CHECKOUT
via PayFast
SAME DAY
DELIVERY
order by 11am
100%
SATISFIED
or full refund
About

VARIETY IS THE SPICE OF LIFE

This paella box features 3.8kg of delicious frozen seafoods to create the perfect seafood evening to enjoy with your family or friends. This box provides you with all the seafood you need to make the perfect paella at home. This paella box is ideal to add some variety into their week day cooking. We have taken care of the mess, you look after the rest. Your box will arrive in a frozen and individually packed, to make it easy to use at home.

CONTENT

650g King Prawns
650g Clams
300g Scallops
450g Half Shell Black Mussels
900g Squid/ Calamari (head and tube)
850g Yellowfin cooking tuna cutlets/blocks

Instructions

Your box will arrive frozen, simply store in your freezer (up to 3 months) and use at your leisure. It is best to remove product from packaging to defrost (do not thaw under vacuum/pressure), simply place on a tray in your fridge and allow to thaw slowly.

Any special requests or instructions can be left in the NOTES section at the Checkout. Eg: Your doorbell does not work, you require a phone call before the order arrives, you would like the fillets / steaks vacuum packed seperately or cut into smaller portions etc.

Eco rating

Fishwife Recipes

Paella

Impress your friends with a Paella made from your Greenfish Paella box. You will need:

300g King Prawns
450g Squid heads and tubes
250g Half-shell mussels
150g Scallops
400g Tuna cutlets
2 cups rice. Any short-grain rice will work.
1 Onion
4 cloves of Garlic
1 tsp Smoked paprika
400g Chopped tomatoes
4 cups Chicken or Fish stock
Salt and pepper
Lemon wedges
Parsley

Preparation:

Peel and devein the prawns/shrimp then pat the shrimp and squid dry with paper towels
Place a large, deep pan (approximately 30cm) over high heat. Drizzle the calamari and shrimp with olive oil and season with salt then sear in the hot pan until a little colour develops but the seafood isn't cooked fully yet. It's important to dry the seafood well as this will help them brown in the hot pan.
Remove the seafood from the pan and set aside
In the same pan, add olive oil and cook the onion and garlic until translucent and fragrant. Add the tomatoes and cook for a few minutes until most of the liquid has evaporated. Pour in the rice and smoked paprika and stir to combine. Season with salt and pepper.
Pour in the stock then reduce the heat, partially cover and allow to simmer for 7 minute or until most of the liquid has been absorbed and the rice is almost cooked
Mix in the seafood, trying not to disturb the bottom layer of rice. Cover again then cook for another 5-7 minutes until the seafood and rice are fully cooked
Season to taste and serve with lemon wedges and chopped parsley

Delivery

R65 same-day packaging & delivery fee

 CBD | Southern Suburbs | Houtbay | Plattekloof 

 Deep South | Table View, Blouberg, Melkbos | Durbanville 

 Stellenbosch | Somerset West | Franschhoek | Paarl 




All zoned areas: Monday to Friday

Order before 11am and receive your delivery the same day.

Order after 11am and receive your delivery the following delivery day.

Please note we do not deliver on Saturday, Sunday and Public holidays
Re-delivery fee may apply if delivery cannot be taken between delivery times (14:00 - 17:00) without any prior arrangement and a delivery was attempted. Email [email protected] or call 063 666 2802

We are working hard to extend our range. If you live outside our current delivery range but think there is significant demand in your area, please contact us.

 
Customer Reviews
Write a Review
Ask a Question
Paella mix was fantastic but a bit too much!
I had a big skillet for the paella but just too much fish! I would suggest that you give 2 size packets 2,5kg ( for 6/8 people)& 3,5 kg (10 people)would have been plenty . We ate leftovers for 2nights and the cooked the calamari separately in lemon & garlic .Delicious!!
20/06/2022
Henning S.

South Africa
Amazing
It is the second time I ordered the Paella Box. The quality of the seafood is outstanding, making the paella very special. I will definitely order it again.
18/06/2022
Deon B.

South Africa
Paella Box/ Seafood Platter
We cooked this as a treat today for six people, after yesterday's same day delivery from Cape Town to Paarl. Still leftovers for later. Fantastic quality and packed professionally: top restaurant level! If you have some skill in cooking seafood, with this box, why would you want to go out to get a seafood platter/paella meal?
01/01/2022
Cobus K.

South Africa
Grrenfish online
Fantastic and on time
01/01/2022
Hecele

South Africa
31/12/2021
tamarin v.

South Africa
Wow What Incredible Value
Thank you again to the team for the super fast and efficient delivery, the quality of the Seafood platter and value is outstanding, thank you again!
25/12/2021
Lezelle A.

South Africa
Amazing quality and service
A total 5 star experience. The paella box is an amazing price for the amount of quality seafood you get. Will definitely be ordering more boxes in the future.
17/12/2021
Christina B.

South Africa
.
Best seafood! Brilliant quality, fresh, sweet and just perfect. Will definitely buy again :)
07/09/2021
Lindsey H.

South Africa
Paella Box -excellent
Wow! I'm so impressed by the generous portions in this box.Thank you so very much and thank you Gabi for your awesome service.
04/09/2021
Willem v.

South Africa
Excellent value for moey
Very good. The only problem noted is the portions are rather large and more than 3 people can consume.
27/08/2021
Veli

South Africa
Top notch service
Wow! I'm so impressed by the generous portions in this box. I can't wait to try the Fishwife's Paella recipe. Your service is top notch!
29/07/2021
Michael-Anne A.

South Africa
Indescribable.... I'm truly impressed....
Firstly let's start with the amazing and constant communication received when engaging with you for the first time... Gabi is gem Secondly, thank you for making excellent quality food affordable... I can honestly say I am emotional when tasting the fresh buttery softness and full flavour of any of the fish I have had so far... The salmon made my family pause after the first bite... My 2yo loves it. The calamari, oh my goodness.... The prawns... Thank you! Cannot wait to get in the rest of it. I have told everyone I know including a CT company that does pre-packed weekly menus... Once again GreenfishSa for wonderful seafood experience... See you at the next checkout
24/07/2021
Bronwyn T.

South Africa
23/03/2021
Loraine L.

South Africa
Delicious
We had 10 people for lunch but could have feed at least 16 people .. As usual your fish is always fantastic and fresh Kind regards Loraine
08/03/2021
Sue H.

South Africa
Paella box
Really great selection of seafood - tuna, calamari, clams,, mussels and scallops ! Made the most delicious paella for a lazy weekend lunch, served with a fresh crunchy green salad and delicious crisp vino verde wine! Will definitely order this box again !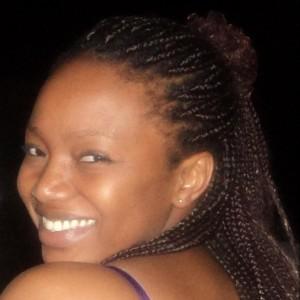 AM
01/03/2021
Amanda M.

South Africa
18/02/2021
Patrice B.

South Africa
26/01/2021
Ashton G.

South Africa
Paella box decadence
The mix in the paella box was amazing. Enough for 10 that had seconds. Everybody loved it and was an absolute treat. Thank you for the incredible service Greenfish
24/01/2021
Christoff

South Africa
05/01/2021
Richard G.

South Africa