Norwegian Salmon Fillet | Fresh Fish Box | Cultivated | 1.6kg
Regular price
R999
R0
Unit price
per
SECURE
CHECKOUT
via PayFast
SAME DAY
DELIVERY
order by 11am
100%
SATISFIED
or full refund
About

FROM THE FJORDS TO YOUR TABLE

A delicious, versatile fish with its distinctive pink flesh, the Norwegian salmon is known for its oily texture and distinctive aromatic flavour which lends itself to anything from sashimi to the braai. Our salmon is sourced from farms in the Norwegian fjords with their cold, clear and pristine waters. The salmon are allowed to grow at their own pace and are harvested when they reach maturity after 12 – 18 months.

CONTENT

1x Norwegian Salmon Fillet (approx. 1.5kg - 1.7kg per box)

Instructions

Norwegian Salmon Fillet will arrive fresh after pin bones have been removed and the fish is scaled by the Greenfish team. Simply store in your fridge and use at your leisure (up to 5 days). For home freezing, freeze on the day of arrival, and use within 3 months.

Any special requests or instructions can be left in the NOTES section at the Checkout. Eg: Your doorbell does not work, you require a phone call before the order arrives, you would like the fillets / steaks vacuum packed seperately or cut into smaller portions etc.

Eco rating

Our Norwegian salmon is cultivated according to stringent regulations which ensure that this fish has a lower carbon footprint than both beef and pork. The farms are found in environmentally suitable locations, and the population is maintained at 2.5% salmon to 97.5% water to ensure the fish are not overcrowded. No routine antibiotics are used on this salmon and up to 70% of feed is made from vegetable sources. To further offset carbon emissions due to transport, Greenfish commits to plant one tree for every ten boxes of salmon sold.

ECOSYSTEM IMPACT :

Medium

GEAR USED :

Aquaculture

SUPPORTING LOCALS :

No

DISTANCE TRAVELLED :

5000km+

DOLPHIN / TURTLE IMPACT :

None

REPRODUCTION POTENTIAL :

Very high

Fishwife Recipes

Quick and Easy Gravlax

Gravlax is known for being the luxury food that is the easiest to prepare as this recipe from The Fishwife demonstrates. You will need:

1 x Greenfish Norwegian Salmon Fillet
1/4 cup aquavit, or vodka
1/3 cup fine sea salt
1/3 cup granulated sugar
1 tablespoon freshly ground black pepper
1/4 cup coarsely chopped dill

Preparation:

Cut the fish in half for two equal pieces
Rinse the salmon fillet and pat dry.
Drizzle the aquavit or vodka evenly over the salmon.
In a small bowl combine the salt, sugar and pepper.
Place 1/6th of the salt and sugar mixture in a dish and place the first fillet in the dish skin side down.
Spread a third of the curing mixture over the fillet and do the same for the second fillet.
Sprinkle the dill on the flesh side of both fillets.
Now place the second fillet on top of the first skin side up.
Spread the remaining curing mix over the skin of the second fillet.
Cover with plastic wrap and place a cutting board on top weighed down by a few cans.
Place in the fridge for 12 hours
After 12 hours remove the fish and drain the excess juices, and flip both fish over so the skin up fillet is now skin down and vice versa.
Then repeat step 10 and 11.
The longer you leave the fish the more cured it will be, as a rule of thumb 24 hours is a light cure, 36 hours is a medium cure and longer results in a heavily cured fish.

Delivery

Delivery

R65 same-day packaging & delivery fee
Free delivery on all orders over R1,200*

*Free delivery only applies for orders that are in the standard delivery zone.

 CBD | Southern Suburbs | Houtbay | Plattekloof 

 Deep South | Table View, Blouberg, Melkbos | Durbanville 

 Stellenbosch | Somerset West | Franschhoek | Paarl 




All zoned areas: Monday to Friday

Order before 11am and receive your delivery the same day.

Order after 11am and receive your delivery the following delivery day.

Please note we do not deliver on Saturday, Sunday and Public holidays
Re-delivery fee may apply if delivery cannot be taken between delivery times (14:00 - 17:00) without any prior arrangement and a delivery was attempted. Email [email protected] or call 063 666 2802

Collection

Collections are free and take place Monday to Friday.
Orders placed online before 11am will be ready to collect same-day from 12h00 to 5pm.
Orders placed online after 11am will be made ready for collection the following working day, from 12h00 to 5pm.
Should you place your order after 11am and need it that day, or need to collect before 11am (Monday to Friday) please contact our office 063 666 2802 and we will get it ready for you, it normally takes us an hour to cut and prepare.

Google Maps Search : Greenfish

Greenfish factory is located in N'Dabeni (Maitland) off Berkley Road turn into Ryger Road.  Drive +-300m and the road will bend sharply to the left.  We are situated  in the bend in a complex called Berkley Square.  Ask security for Greenfish Collections.  Please park outside the home collection door and ring bell.  It is well sign posted. Please park right outside the door.  

We are working hard to extend our range. If you live outside our current delivery range but think there is significant demand in your area, please contact us.

 
Customer Reviews
Write a Review
Ask a Question
12/10/2023
Mike K.

South Africa
Fantastic quality
Easy, simple and delighted when I realise the freshness and quality of the product.
05/10/2023
Jun C.

South Africa
Fresh Salmon
The Salmon is super Fresh, taste delicious, we like it very much!
27/09/2023
Rob S.

South Africa
Fresh and delicious
A great experience all round. From placing the order to the promised delivery. Top quality seafood made a great evening's dinner.
12/09/2023
Filecia R.

South Africa
Deliciously Fresh
The quality and the service was exceptional. I will definitely be a returning customer. Well done on the perfect offering - nothing beats same day delivery of fresh products. Felicia
11/09/2023
Darrol B.

South Africa
Blown away.
The sterling and prompt service was such a surprise. The unpacking experience of the Norwegian Salmon and Kabeljou, in front of my Staff, was an even bigger surprise! Thank you! Greenfish certainly surpassed our "Fresh! Fresh! Fresh!" policy. Real value.
29/08/2023
Karen B.

South Africa
Best Fresh Salmon.
The fresh Norwegian salmon fillet is always excellent. It is delivered to us packaged in a styrofoam and cardboard box with cold packs to keep it nice and cool. It's superb. For a dinner with friends, we start with a bit of sashimi and then on to pan seared fillets. If there are any leftovers the next day we eat cold salmon in a salad. Then we have had our salmon fix for awhile! Excellent service. Excellent product. 5 stars.
11/08/2023
ANNELIES T.

South Africa
Superb service
Speedy delivery, well packed, beautiful individually sealed Norwegian salmon pieces. Good communication. Will definitely order again.
04/08/2023
Johann P.

South Africa
Convenient
Thanks for the quick and friendly service. Was my 1st time and definitely not the last.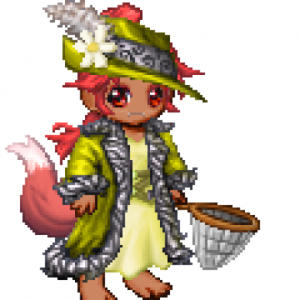 CW
01/08/2023
Cara W.

South Africa
Perfect salmon
I recently bought the fresh Norwegian Salmon Fillet. It was spectacular! It was so perfect that I didn't want to do much to it, so we ate it over the next two days in simple forms: sashimi, sous vide, and sliced thinly on toast. As always Greenfish produce is beautifully prepared and stored, and delivery is prompt.
15/07/2023
Cathy A.

South Africa
Best fish
Absolutely incredible same day delivery of the freshest most beautiful sustainably caught fish Thank you
13/07/2023
Carla P.

South Africa
Norwegian Salmon
Quality amazing, taste amazing. So fresh! Definitely on my order list when available
01/07/2023
Irene I.

South Africa
Fresh and delicious
Service great as always and excellent salmon, very fresh.
30/05/2023
Dennis E.

South Africa
Unbelievably fresh salmon
Fantastic experience. Made our own sashimi and sushi . Also ordered fresh oysters and again were perfect. You won't be disappointed. They are best in class !
04/03/2023
Catarina

South Africa
Amazing fresh salmon
Experience is always great with Greenfish - I've never been disappointed, but this salmon was just amazing. So soft and fresh, I'll definitely be back for more!
27/02/2023
Ruby

South Africa
Brilliant Quality
Your client interaction, salmon quality and delivery of product is impeccable!
24/02/2023
Bronwyn M.

South Africa
Stellar overall
The quality of the fish is superb and amazing service with next day delivery. So easy!
23/01/2023
Charlotte H.

South Africa
fabulous fish
Thankyou for your amazingly effecient service...Your processing from start to finish is excellent...added to which your product is of an exceptionally high standard. We ordered your salmon which was superb Only praise for your customer care and hoping to order again before too long.Many thanks.
22/01/2023
Debbie m.

South Africa
highly recommended
excellent service and product