Moonfish Steaks | Opah | Fresh Fish Box | Wild caught
Regular price
R269
R0
Unit price
per
SECURE
CHECKOUT
via PayFast
SAME DAY
DELIVERY
order by 11am
100%
SATISFIED
or full refund
About

AN ICONIC FISH WITH A DELICIOUS FLAVOUR

Known for its distinctive shape like the moon. Opah or Moonfish is an elusive, warm blooded fish that frequents our waters off Cape Point. It is sought after for for its delicious, rich creamy taste.  Colour varies from a light pink/ orange to red.  Different parts of the fish yield different flavour profiles.  Opah are caught off Cape Point by fishermen leaving from Table Bay.  

CONTENTS

2x Opah Steaks (approx. 800g-950g per box) Serves 4

Please note due the shape of the fish, steaks may be irregular in shape.

Instructions

Your Moonfish Steaks will arrive fresh, simply store in your fridge and use at your leisure (up to 5 days). For home freezing, freeze on the day of arrival, and use within 3 months. Opah flesh colour may change colour from a light pink/red to light brown once frozen (this is normal).

Any special requests or instructions can be left in the NOTES section at the Checkout. Eg: Your doorbell does not work, you require a phone call before the order arrives, you would like the fillets / steaks vacuum packed seperately or cut into smaller portions etc.

Eco rating

ECOSYSTEM IMPACT :

Medium high

GEAR USED :

Pelagic longline / bycatch of demersal longline

SUPPORTING LOCALS :

Yes

DISTANCE TRAVELLED :

50km

DOLPHIN / TURTLE IMPACT :

Medium high

REPRODUCTION POTENTIAL :

Medium

Delivery

R65 same-day packaging & delivery fee

 CBD | Southern Suburbs | Houtbay | Plattekloof 

 Deep South | Table View, Blouberg, Melkbos | Durbanville 

 Stellenbosch | Somerset West | Franschhoek | Paarl 




All zoned areas: Monday to Friday

Order before 11am and receive your delivery the same day.

Order after 11am and receive your delivery the following delivery day.

Please note we do not deliver on Saturday, Sunday and Public holidays
Re-delivery fee may apply if delivery cannot be taken between delivery times (14:00 - 17:00) without any prior arrangement and a delivery was attempted. Email [email protected] or call 063 666 2802

We are working hard to extend our range. If you live outside our current delivery range but think there is significant demand in your area, please contact us.

 
Customer Reviews
Write a Review
Ask a Question
31/01/2022
Sandra G.

South Africa
Moonfish steaks - Great
Pan-fried the steak. It was so delicious! Will definitely order again.
31/01/2022
Astrid R.

South Africa
Monkfish steaks
A very good buy - juicy steaks
10/11/2021
Conrad C.

South Africa
MOonfish First timer
absolutely epic - got it to do on the braai for some guests - and managed to cook it to perfection! the fis was amazing and the leftovers went into a brilliant thai green curry the next day!
19/10/2021
Dennis L.

South Africa
A fantastic fish.
Here is a great recipe for Moonfish. https://www.food.com/recipe/seared-opah-moonfish-with-vine-ripe-tomato-garlic-butter-214017
09/10/2021
Peta M.

South Africa
The quality is always excellent and the service matches
08/10/2021
Willem B.

South Africa
Great service; new experience
We felt adventurous and decided to give Opah a try. The delivery, packaging and fresheness was excellent as always. I concur with other reviewers that Opah seems like a cross between Tuna and Salmon. The flesh has an orange and pink hue, is very firm, and the skin quite thick. It is rich and the taste is similar to wild-caught salmon, but wilder. Overall I definitely prefer either tuna or salmon; glad I had the experience nonetheless. The sustainability rating is also 3/5, and is good enough reason for me to only try this fish once.
07/10/2021
Hatti

South Africa
Fantastic
Wow ,I had these in my freezer waiting to try these never had before, what a surprise, how blessed we are to have fish like this,got to do a re run on swordfish, Marlin to see which was better,5 stars to Greenfish
22/09/2021
Pieter

South Africa
What a great surprise!
I had never even heard of moonfish before I bought this, but, being a rather adventurous "foodie" and lover of seafood, I decided to give it a try. My word: is this a lovely new fish to add to my beloved fish species. Lovely firm texture, rich but not overpowering in taste. Perfect for absorbing mild other flavours. I tried it pan fried, and also steamed with some dried spices. Both methods yielded great taste, succulence and texture. I can also imagine it being a winner in a fish soup, a rugged pasta dish and a paella. Definitely buoying some more!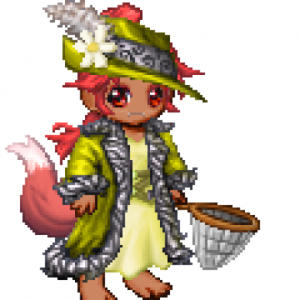 CW
16/08/2021
Cara W.

South Africa
Delicious moonfish
Moonfish or Opah is new to me so I was very excited when Greenfish offered this to buy. As with all of our Greenfish orders, the steaks were fresh, beautifully cleaned and prepared, and efficiently delivered. Moonfish is beautiful. We wanted to taste the fish, so did a simple preparation - panfrying with lemon and butter. They were delicious! The flesh is soft and succulent, and the cut that we had really does taste like a cross between salmon and tuna, as the internet told us it would.
07/08/2021
Rean B.

South Africa
Moonfish
Excellent fish. Something different. Great service as always from greenfish.
04/08/2021
Sari B.

South Africa
Moonfish steaks
This was an interesting new fish to try. Nice firm flesh, easy to marinate with ginger, garlic, Soy, honey and lemon juice. Also very nice cooked plain with lemon butter drizzle.
04/08/2021
Sari B.

South Africa
Moonfish steaks
This was an interesting new fish to try. Nice firm flesh, easy to marinate with ginger, garlic, Soy, honey and lemon juice. Also very nice cooked plain with lemon butter drizzle.
04/08/2021
Nicky

South Africa
unbelievably delicious
Good evening Ryan The Moonfish (Opah) was unbelievably delicious. The oysters were fabulous. The kingklip out of this world. Thank you so much for the excellent service regarding delivery and the wonderful fresh fish! Kind regards Nicky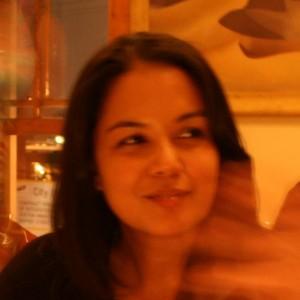 C
28/07/2021
Charlene

South Africa
28/07/2021
Patricia K.

South Africa
Lovely
Lovely fish fillets!