East Coast Sole | Frozen Box | Wild caught | x12
Regular price
R419
R0
Unit price
per
SECURE
CHECKOUT
via PayFast
SAME DAY
DELIVERY
order by 11am
100%
SATISFIED
or full refund
About

LOCALLY SOURCED SOLE

Sole is highly regarded by chefs for its fine, buttery texture, easy filleting, and mild flavour, which gives it a lot of versatility in the kitchen. The delicate flavour means sole works beautifully with a wide variety of culinary styles and flavours. Our sole is caught by local fishermen off the coast of Mossel Bay on the south east coast.

CONTENT

12 x Dressed Baby Soles (2x Packs of 6) (Approx. 1000g per box, 80-100g per sole)




Instructions

Your East Coast Soles will arrive frozen with 2 packs of 6 soles in a pack for convenience. Simply store in your freezer (up to 6 months) and use at your leisure. It is best to remove product from packaging to defrost (do not thaw under vacuum/pressure), simply place on a tray in your fridge and allow to thaw slowly.

Any special requests or instructions can be left in the NOTES section at the Checkout. Eg: Your doorbell does not work, you require a phone call before the order arrives, you would like the fillets / steaks vacuum packed seperately or cut into smaller portions etc.

Eco rating

There is no shying away from the fact that any fishing that disturbs the ocean bed has a negative ecological effect, and this is also true for sole. To help mitigate this we source our sole from local fisheries on the east coast where the smaller industry does less harm, while also creating needed jobs. Furthermore, local sourcing means the carbon footprint of the sole is much lower than imported alternatives.

ECOSYSTEM IMPACT :

Medium high

GEAR USED :

Inshore trawl

SUPPORTING LOCALS :

Yes

DISTANCE TRAVELLED :

500km

DOLPHIN / TURTLE IMPACT :

Low

REPRODUCTION POTENTIAL :

Medium

Fishwife Recipes

Granny Filly's Crumbed Soles

A delicious family recipe from The Fishwife. Passed down through generations, and now on to you. You will need:

Sole Fillets (2-3 per person)
Milk
Cornflake Crumbs (DO NOT SUBSTITUTE)
Salt & Pepper
Shards of butter (Keep butter refrigerated)

Preparation:

If you are using frozen sole fillets, you can allow them to defrost in the fridge overnight.
Soak the soles in milk for approximately 2 hours. I use a bread tin for this as I find it to be the perfect size.
Line a baking tray with tin foil and grease with Spray and Cook.
Remove the soles from the milk and allow to drip dry before placing on the baking tray.
Season the fillets with salt and pepper.
Sprinkle the cornflake crumbs generously over the fillets. Use your finger or the back of a spoon to evenly coat.
Slice thin shards of butter and space evenly over the fillets (make sure you are using refrigerated butter in order to cut your shards easily).
Switch the grill on to low and place the tray under the grill for approximately 2 minutes allowing the butter to melt.
Once the butter has melted remove from the oven and add extra shards of butter to any areas that have been missed and that remain dry.
Place the tray back under the grill, this time on a medium heat setting on the second shelf from the top.
Grill for 5-7 minutes and remove from the oven. The crumbs should be a nice golden colour.
Turn the fillets over and repeat the seasoning and crumbing process.
Grill for a further 5-7 minutes.
Remove from the oven and serve immediately with your choice of sides.

Delivery

Delivery

R65 same-day packaging & delivery fee
Free delivery on all orders over R1,200

 CBD | Southern Suburbs | Houtbay | Plattekloof 

 Deep South | Table View, Blouberg, Melkbos | Durbanville 

 Stellenbosch | Somerset West | Franschhoek | Paarl 




All zoned areas: Monday to Friday

Order before 11am and receive your delivery the same day.

Order after 11am and receive your delivery the following delivery day.

Please note we do not deliver on Saturday, Sunday and Public holidays
Re-delivery fee may apply if delivery cannot be taken between delivery times (14:00 - 17:00) without any prior arrangement and a delivery was attempted. Email [email protected] or call 063 666 2802

Collection

Collections are free and take place Monday to Friday.
Orders placed online before 11am will be ready to collect same-day from 12h00 to 5pm.
Orders placed online after 11am will be made ready for collection the following working day, from 12h00 to 5pm.
Should you place your order after 11am and need it that day, or need to collect before 11am (Monday to Friday) please contact our office 063 666 2802 and we will get it ready for you, it normally takes us an hour to cut and prepare.

Google Maps Search : Greenfish

Greenfish factory is located in N'Dabeni (Maitland) off Berkley Road turn into Ryger Road.  Drive +-300m and the road will bend sharply to the left.  We are situated  in the bend in a complex called Berkley Square.  Ask security for Greenfish Collections.  Please park outside the home collection door and ring bell.  It is well sign posted. Please park right outside the door.  

We are working hard to extend our range. If you live outside our current delivery range but think there is significant demand in your area, please contact us.

 
Customer Reviews
Write a Review
Ask a Question
East Coast Sole
So good that I had to get another box one week later!
09/08/2022
Astrid R.

South Africa
East Coast Sole
Great fish to serve!
09/08/2022
Astrid R.

South Africa
East Coast Sole
Great fish to serve!
14/07/2022
Anonymous

South Africa
Super good quality ,friendly service and delivery . Living in and old age home .Whenever I do get guests you will get an order .
Very good quality , Greenfish do have Fresh fish
14/07/2022
Anonymous

South Africa
Super good quality ,friendly service and delivery . Living in and old age home .Whenever I do get guests you will get an order .
Very good quality , Greenfish do have Fresh fish
07/07/2022
Carla B.

South Africa
East coast sole
I love the soles but would prefer 3 packs of 4 rather than 2 packs of 6.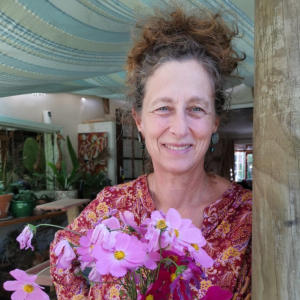 KL
29/06/2022
Karen L.

South Africa
Always good
Sole are easy to cook and unfailingly delicious. Love having in my freezer for a quick and simple meal, with air-fried potatoes and a salad. Never fails to please. Appreciate Greenfish' reliable same-day delivery...
03/06/2022
Joy D.

South Africa
12 frozen sole
Absolutely delicious will most definitely be ordering this regularly!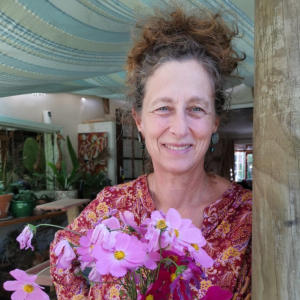 KL
13/05/2022
Karen L.

South Africa
Love It Every Time
Soles are so simple to cook and delicious. Promptly delivered and accessibly packed. They're a hit in my home. Thank you Greenfish!
10/05/2022
Liz E.

South Africa
Box of 12 soles
Very nicely skinned and side boned but rather small. However fresh and tasted good thank you.
28/04/2022
Kagisho

South Africa
East Coast Sole
I ate it in the pan. I have not had fresh sole for a very long time. The last time I had one, I swore that I will never buy inland sole...tasteless. Until last week...Wow!!! Wow!!! Took me back long ago, when we had fresh fish inland...not fish that been lying in the freezers for 10 years! Your sole is fresh. Thanks Greenfish, will definitely buy again and again!
22/04/2022
ian H.

South Africa
a fish treat
I did mine in an airfryer lined with tinfoil. A blob of butter on each one and lemon juice. The tinfoil retains the liquid making a delicious sauce. Cooking in a matter of a few minutes!
21/04/2022
Karen B.

South Africa
Always a winner in our house.
Super easy to make a quick delicious sole meunière for dinner!
06/04/2022
Peter T.

South Africa
thank you
we found the fish expensive but it was a special gift so we are grateful to have had the opportunity to use your service. We have not eaten the fish yet but it looks good ! Overall it was a very useful service - prompt delivery and what looks like a great product. Just jolly pricey so we would not be able to use it again.
05/04/2022
Caroline

South Africa
Very nice
As usual, very fresh fish was delivered on a timely basis, we enjoyed the sole very much. We are new to South Africa and found them a bit small as compared to others from other parts of the world but the flavor was delicious and cooked with a light cream sauce. Would buy again!
15/03/2022
Karen B.

South Africa
Perfect Birthday meal!
My mother-in-law absolutely loves soles. It was her birthday yesterday and we served her sole meunière. Very easy to cook cleaned soles, and we all loved them! Thanks Greenfish!
24/02/2022
Jill N.

South Africa
Frozen east coast soles - excellent
Tasty and delicious
15/02/2022
Julie L.

South Africa
East Coast Sole
The service was excellent & fish was beautifully packed. I have not used any of it yet, but ordered from Green Fish because of my past experience with their delicious soles & kingklip!
08/02/2022
Dorothy F.

South Africa
Excellent
The fish was excellent and tasted amazing. Such a treat. I've struggled to get decent sole and a very reasonable price for years now and this was a dream come true. Thank you.
27/01/2022
Ian D.

South Africa
Frozen Box East Coast Sole
Individually wrapped. Correct temperature on delivery. Great quality. Service above expectations.