Black Mussels | Live Box | Cultivated | 2.3kg
Regular price
R199
R0
Unit price
per
SECURE
CHECKOUT
via PayFast
SAME DAY
DELIVERY
order by 11am
100%
SATISFIED
or full refund
About

A BOX FILLED WITH FRESH OCEAN FLAVOUR

Mussels are at their best when they are fresh, and our black mussel live box delivers this freshness to your door. These mussels are responsibly farmed on the west coast of South Africa, which means that they not only offer superior freshness, but also support local industry and create jobs. Just like oysters, mussels are filter feeders and actually improve the water quality where they are farmed.

CONTENTS

1 x Box of live black mussels (approx. 2.3 - 2.4kg per box)

Instructions

Mussels are live/ still breathing when they are harvested and remain so for 3-4 days from harvest if handled correctly. When keeping them at home, remove from the plastic bag and allow them to breath, placing them in a bowl with a damp towel over them, do not let them be submerged in water. We check all mussels before dispatching them daily and remove any that may look problematic. If you find an open mussel in the wild, we suggest you throw it out as you do not know when it opened, but because our live mussels are inspected before going out, you should not have a problem. If you wish to freeze these mussels, we suggest steaming them beforehand.

Note: Do not over cook them the meat will shrink.

Eco rating

Our mussels are sourced from sustainable farms along the west coast of South Africa. Baby mussels are seeded onto long ropes, which are placed in the ocean and then raised when the mussels reach maturity. These cultivated mussels actually serve to clean the water making this farming practise highly sustainable.

ECOSYSTEM IMPACT :

Very low

GEAR USED :

Farmed on ropes

SUPPORTING LOCALS :

Yes

DISTANCE TRAVELLED :

100km

DOLPHIN / TURTLE IMPACT :

None

REPRODUCTION POTENTIAL :

Very high

Fishwife Recipes

Braaied Black Mussels

While mussels can be prepared in a variety of ways, our partner site The Fishwife shows us just how easy they are to braai. You will need:

1.5 kg black mussels
170g cheese (grated)
5g chives (finely chopped)
1 tsp garlic
125g butter
Salt & pepper

Preparation:

In a pot with a small amount of water at the bottom, steam the mussels for approximately 8 minutes.
While the mussels are steaming, combine the garlic and butter.
Season with salt & pepper and spice of choice
De-beard the mussels.
Open the mussels discarding the half shells with no meat.
Place the remaining mussel shells with meat on a tray and spoon a decent amount of garlic butter into each shell.
Sprinkle the mussels with the grated cheese and chives.
Season with salt and pepper.
Braai until garlic butter is bubbling and cheese has melted.
Enjoy straight off the fire if you wish!

Delivery

R65 same-day packaging & delivery fee

 CBD | Southern Suburbs | Houtbay | Plattekloof 

 Deep South | Table View, Blouberg, Melkbos | Durbanville 

 Stellenbosch | Somerset West | Franschhoek | Paarl 




All zoned areas: Monday to Friday

Order before 11am and receive your delivery the same day.

Order after 11am and receive your delivery the following delivery day.

Please note we do not deliver on Saturday, Sunday and Public holidays

We are working hard to extend our range. If you live outside our current delivery range but think there is significant demand in your area, please contact us.

 
Customer Reviews
Write a Review
Ask a Question
31/12/2021
James S.

South Africa
Fresh Mussels and Oysters
Wow, fantastic fresh live mussels and oysters. The family was in awe with the great smells. Thank you Greenfish for packing it so well. Keep up the excellent service.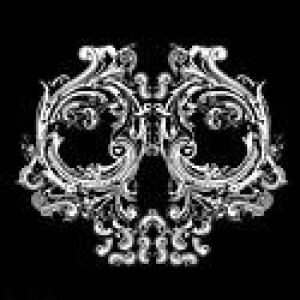 TH
17/09/2021
Tor H.

South Africa
Super fresh
Utterly delicious. The smell of the ocean filled my kitchen when I began cleaning them. Only a couple were cracked or open, which I thought was good odds. I steamed them in a large pot with white wine, garlic, spring onions and chilli and they were scrumptious. Reminds me of my teen years on the West Coat. Definitely ordering again.
13/09/2021
L

South Africa
'oh so fresh' mussels.
Most amazing - thank you so much! Your service was excellent in going out of your way to arrange delivery of my 'oh so fresh' mussels. What a pleasure dealing with Greenfish and you'll hear from me soon again! Appreciated L
19/08/2021
Tish V.

South Africa
Mussels and tuna steak
This is the second time I have ordered from Green Fish and we are so impressed. We shared a tuna steak last night and it was absolutely delicious.
16/07/2021
Jackie L.

South Africa
Best mussels ever
Thank you Green Fish for the most divine fresh mussels
15/07/2021
Seth B.

South Africa
Delish
What do Jean Claude Van Damme & Greenfish have in common? Some seriously big mussels.
09/07/2021
George G.

South Africa
Fresh mussels
Could not have been fresher. Delicious just harvested flavour and texture
25/06/2021
Brian

South Africa
29/04/2021
Esti F.

South Africa
23/04/2021
Esti F.

South Africa
06/04/2021
richard M.

South Africa
mussels
mussels and oysters great thanks
20/03/2021
Carl P.

South Africa
Extremely happy. Worth every sent. Fantastic taste . Well packed and delivered by a caring friendly person.
12/03/2021
Gerald F.

South Africa
Fresh mussels and hake fillets.
As usual beautiful fresh seafood. Simply the best quality and amazing delivery service and packaging.
19/02/2021
Irene I.

South Africa
Super fresh tasty mussels
Brilliant quality, great flavor, all opened, no dead ones. cant beat
07/02/2021
Annelize M.

South Africa
Black mussels
Thank you, the mussels were sooo fresh and tasty! Made moules mariniere - was delicious! Ordering was easy and delivery was prompt.
05/02/2021
Irene T.

South Africa
Mussels
Th mussels were delicious and fresh. Will be ordering again
04/02/2021
trevor r.

South Africa
Soo Fresh!
Excellent! So fresh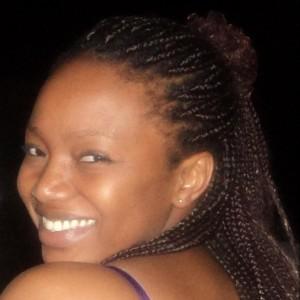 AM
03/02/2021
Amanda M.

South Africa
29/01/2021
Deon B.

South Africa
Fresh black mussel box
The mussels were delivered exactly as described, live in an ice box. As they are farmed in Saldanha Bay and not taken off the rocks, it is a sustainable harvest with the advantage of virtually no sand to deal with in the cooking process. We had some as a starter, simply steamed open on the day of delivery. The rest were kept under a wet cloth in the fridge and were as fresh the next evening when we cooked a Thai Red Mussel Curry. Delicious!
23/01/2021
Anita F.

South Africa
Mussels and Sole boxes
Great service and quick delivery for the freshest mussels and soles. The mussels were fantastic and more fresh and juicy you cannot get. The soles are on the menu this coming week. I will definitely order again.