Tuna Steaks | Fresh Fish Box | Caught off Cape Point
Regular price
R349
R0
Unit price
per
SECURE
CHECKOUT
via PayFast
SAME DAY
DELIVERY
order by 11am
100%
SATISFIED
or full refund
About

A FISH LOVED AROUND THE WORLD

From the sushi bars of Japan to the fine dining restaurants of the west, yellowfin tuna is famed for its mild, meaty flavour profile and firm texture. All our tuna is individually caught off Cape Point using pole and line fishing methods. The yellowfin tuna is then cleaned and filleted by Greenfish at our processing facilities ready for shipping to your door. Fresh yellowfin tuna steaks should never be overcooked, it is at its best lightly grilled, fried or served raw.

CONTENT

2x Fresh Yellowfin Tuna Steaks (approx. 800g - 950g per box)

Instructions

Your yellowfin tuna steaks will arrive fresh, simply store in your fridge, and use at your leisure (up to 5 days). For home freezing, freeze on the day of arrival, and use within 3 months. Yellowfin tuna flesh colour may change colour from a light pink to light brown once frozen (this is normal).

Any special requests or instructions can be left in the NOTES section at the Checkout. Eg: Your doorbell does not work, you require a phone call before the order arrives, you would like the fillets / steaks vacuum packed seperately or cut into smaller portions etc.

Eco rating

All our Yellowfin Tuna is caught with a pole and line (one fish at a time) by fishermen in the cold waters off Cape Point. This method of catch is rated green by SASSI with the lowest discard rates and least possible impact on ocean ecology.

ECOSYSTEM IMPACT :

Low

GEAR USED :

Single line and hook / Pole caught

SUPPORTING LOCALS :

Yes

DISTANCE TRAVELLED :

50km

DOLPHIN / TURTLE IMPACT :

None

REPRODUCTION POTENTIAL :

Very high

Fishwife Recipes

Seared Sesame Yellowfin Tuna Steaks

Most great seafood recipes are heroing the flavours and freshness of the catch itself. The Fishwife shows us how to get the most out of Greenfish tuna. You will need:

Greenfish Yellowfin Tuna Steaks
Coarse Salt
Sesame Oil
Sesame Seeds

Preparation:

Greenfish Tuna Steaks (250g Steaks, cut around 2 - 2.5cm in thickness). Grind some coarse salt on either side of your steaks. The course salt really enhances the flavour.
Place your sesame seeds in a bowl. Place your Tuna Steaks into the sesame seeds coating each side until the sesame seeds completely cover the meat.
Heat a pan on a high heat with a good splash of sesame oil.
Place your sesame coated steaks into the pan cooking for approximately 1 minute a side - be careful not to overcook! The Tuna only needs a quick 1 minute on each side to achieve a 2mm golden delicious border and a lovely pink centre.

Delivery

R65 same-day packaging & delivery fee

 CBD | Southern Suburbs | Houtbay | Plattekloof 

 Deep South | Table View, Blouberg, Melkbos | Durbanville 

 Stellenbosch | Somerset West | Franschhoek | Paarl 




All zoned areas: Monday to Friday

Order before 11am and receive your delivery the same day.

Order after 11am and receive your delivery the following delivery day.

Please note we do not deliver on Saturday, Sunday and Public holidays
Re-delivery fee may apply if delivery cannot be taken between delivery times (14:00 - 17:00) without any prior arrangement and a delivery was attempted. Email [email protected] or call 063 666 2802

We are working hard to extend our range. If you live outside our current delivery range but think there is significant demand in your area, please contact us.

 
Customer Reviews
Write a Review
Ask a Question
Tuna steaks/fresh bix
It was a most satisfactory experience. High quality and fresh delight
28/05/2022
Lee-Zanne F.

South Africa
Tuna Steaks
Amazing quality and absolutely delicious!!!
13/05/2022
Richard B.

South Africa
Fresh Tuna
Fantastic service and fabulous fish
04/05/2022
Stephan

South Africa
Excellent quality Tune steaks
Great speedy delivery and great tasting steaks!
16/04/2022
Seth B.

South Africa
5/5
Generous portions! Delicious tuna as always.
05/04/2022
Sharon R.

South Africa
Amazing , thank you
Amazing , thank you
23/03/2022
Miki F.

South Africa
Best we have ever Ordered
This was by far our best Tuna ever ordered. We had it seared, as Ceviche and on the Braai. Highly Recommended.
19/03/2022
Arnold v.

South Africa
Amazing service
Really loved the tuna and service delivery was outstanding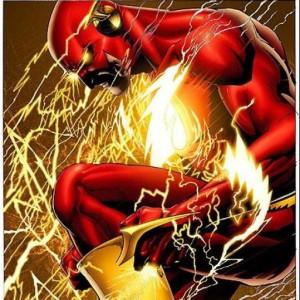 B
15/03/2022
Brian

South Africa
Stunning Quality
The service was efficient, the food was packaged beautifully, and this is the best Tuna that I've ever had. Well done and thank you. I will be purchasing more.
15/03/2022
theresa V.

South Africa
Incredible Tuna
AMAZING as always.
12/03/2022
Sophia C.

South Africa
Fresh tuna fish box
It looks like a very good piece of tuna . . Will only use it tomorrow but sure it will be excellent. I received it on the day I placed my order - all I all impressive. Thank you
10/03/2022
Esti F.

South Africa
10/03/2022
Heidi V.

South Africa
quality in every aspect
From ordering to delivering to eating... excellent!!
08/03/2022
Charles A.

South Africa
Fresh (as usual)
It just has to be fresh - and it is!
04/03/2022
Aelene

South Africa
Fresh and great service
Thank you - the best fish in town.
02/03/2022
Chris F.

South Africa
Tuna steaks to die for!!
Everything about my experience was amazing: The online ordering, the punctual delivery, the packing and then of course the Tuna steaks. And what magnificent steaks they were. I had ordered 4 boxes, i.e 8 steaks and my only "complaint" is probably that some of them were cut a little bit too thick for use as "seared tuna". I can really recommend this product and this company.
25/02/2022
Helen D.

South Africa
Lovely Fresh Tuna
Excellent quality fresh tuna
24/02/2022
Caroline

South Africa
The freshest!
The freshest! In fact, it reminds me of fish that my father used to catch deep-sea fishing in Florida. He would go out early and return late afternoon with beautiful fresh fish, clean it on the dock behind the house, ready to cook… and that is hard to get these days so thank you! We will definitely order again
24/02/2022
Lynne K.

South Africa
10 out 0f 10
I love the Tuna,presentation,nice and cool in the box.Thickness the same for both pieces,even thickness is so important,as it makes even cooking.So yes ,I don't give 10 out 0f 10 because there is always room for improvement,but in this case I make an exception 10 out 10. Kind Regards Lynne
22/02/2022
Hazel H.

South Africa
BEAUTIFUL FISH & EXCELLENT SERVICE
An absolute pleasure using this company. My fresh tuna came same day, beautifully packaged, beautifully filleted.