Tuna Steaks & Yellowtail | Fresh Fish Box Combo
Regular price
R549
R0
Unit price
per
SECURE
CHECKOUT
via PayFast
SAME DAY
DELIVERY
order by 11am
100%
SATISFIED
or full refund
About

Fresh Combo

These Yellowfin Tuna and Yellowtail have been locally and sustainably caught by our Pole/Line fisherman, one hook, one line, one fish at a time. We have carefully selected for you to enjoy with your family or friends.

CONTENT

2x Fresh Yellowfin Tuna Steaks ( 800g-950g per box ) (enough to serve 4)

2x Fresh Yellowtail Fillets (1800g-2200g per box ) (enough to serve 4)

Instructions

Your Yellowfin Tuna steaks and Yellowtail fillets will arrive fresh, simply store in your fridge and use at your leisure (up to 5 days). For home freezing, freeze on the day of arrival, and use within 3 months. Yellowfin tuna flesh colour may change colour from a light pink to light brown once frozen (this is normal).

Eco rating

Yellowfin Tuna

All our Yellowfin Tuna is caught with a pole and line (one fish at a time) by fishermen in the cold waters off Cape Point. This method of catch is rated green by SASSI with the lowest discard rates and least possible impact on ocean ecology.

ECOSYSTEM IMPACT :

Low

GEAR USED :

Single line and hook / Pole caught

SUPPORTING LOCALS :

Yes

DISTANCE TRAVELLED :

50km

DOLPHIN / TURTLE IMPACT :

None

REPRODUCTION POTENTIAL :

Very high

Yellowtail

Yellowtail is a fast breeding, faster growing and highly resilient fish, with unpredictable seasonal migrations. The latest stock assessments conducted by SASSI indicate populations are healthy and not at risk from overfishing. Our yellowtail is caught using artisanal landlines, this highly selective fishing method has a low impact on the marine environment.

ECOSYSTEM IMPACT :

Low

GEAR USED :

Single line and hook

SUPPORTING LOCALS :

Yes

DISTANCE TRAVELLED :

200km

DOLPHIN / TURTLE IMPACT :

None

REPRODUCTION POTENTIAL :

Very high

Fishwife Recipes

Seared Sesame Yellowfin Tuna Steaks

Most great seafood recipes are heroing the flavours and freshness of the catch itself. The Fishwife shows us how to get the most out of Greenfish tuna. You will need:

Greenfish Yellowfin Tuna Steaks
Coarse Salt
Sesame Oil
Sesame Seeds

Preparation:

Greenfish Tuna Steaks (250g Steaks, cut around 2 - 2.5cm in thickness). Grind some coarse salt on either side of your steaks. The course salt really enhances the flavour.
Place your sesame seeds in a bowl. Place your Tuna Steaks into the sesame seeds coating each side until the sesame seeds completely cover the meat.
Heat a pan on a high heat with a good splash of sesame oil.
Place your sesame coated steaks into the pan cooking for approximately 1 minute a side - be careful not to overcook! The Tuna only needs a quick 1 minute on each side to achieve a 2mm golden delicious border and a lovely pink centre.

Classic Yellowtail Braai

Preparing yellowtail on the braai imparts a smoky flavour that beautifully compliments this delicious fish. Let The Fishwife show you how. You will need:

750g Greenfish Yellowtail Fillet, skin on (plus minus 250g per person)
A few knobs of Butter
2-3 teaspoons of crushed Garlic
Salt & Pepper

Preparation:

Place the fillet on the braai grid skin side down and season with salt and pepper. Spread a few teaspoons of crushed garlic over the fillet and place a couple of knobs of butter on top.
Place the grid high above the coals on a medium heat and braai skin side down. Cooking on a medium heat high above the coals will prevent the skin from burning. You will see the meat change from translucent pink to white. Cook until you can see this colour change has just gone past halfway (this process will take approximately 15 -18 minutes).
Flip the grid over so that the flesh side is now above the coals and cook for approximately 3-5 minutes until almost done. When the fillet looks 95% cooked remove from the heat as it will continue to cook once taken off the coals.
Enjoy with friends!

Delivery

R65 same-day packaging & delivery fee

 CBD | Southern Suburbs | Houtbay | Plattekloof 

 Deep South | Table View, Blouberg, Melkbos | Durbanville 

 Stellenbosch | Somerset West | Franschhoek | Paarl 




All zoned areas: Monday to Friday

Order before 11am and receive your delivery the same day.

Order after 11am and receive your delivery the following delivery day.

Please note we do not deliver on Saturday, Sunday and Public holidays
Re-delivery fee may apply if delivery cannot be taken between delivery times (14:00 - 17:00) without any prior arrangement and a delivery was attempted. Email [email protected] or call 063 666 2802

We are working hard to extend our range. If you live outside our current delivery range but think there is significant demand in your area, please contact us.

 
Customer Reviews
Write a Review
Ask a Question
26/06/2020
Jackie H.

South Africa
12/06/2020
Daniella L.

South Africa
Delicious fresh fish
Incredible experience. Delivery prompt. Awesome packaging, fish is super fresh. Very excited to have a braai this weekend with the delicious product. Thank you
11/06/2020
Sue H.

South Africa
Yellowtail and Tuna Combo
Really great - fast delivery superb quality fish - made sweet potato fish cake with the yellowtail and seared the tuna and served this with pesto roasted vegetables.
10/06/2020
David B.

South Africa
Fresh Box Combo, Tuna Steaks & Yellowtail
The Tuna was beautiful! The Yellowtail went into the freezer. Overall a great experience.
08/06/2020
Jacques l.

South Africa
Fresh to your door!
Well packaged, fresh and great quality.
05/06/2020
yvette k.

South Africa
LOVED IT
We ate the Yellowtail last night and my six year old daughter declared it 'her favourite fish ever". Your service was amazing. Thanks so much.
05/06/2020
Willem B.

South Africa
Excellent
Very impressed. Will make use of you on a regular basis. Very neatly packaged en very fresh looking and tasting fish.
29/05/2020
Stephen M.

South Africa
Top Class!
Excellent service! Excellent quality!
19/05/2020
Storm G.

South Africa
Deliciously fresh!
I couldn't recommend this box more, the fish was so fresh and delivered 3 hours after I ordered. Well packaged and generous portions.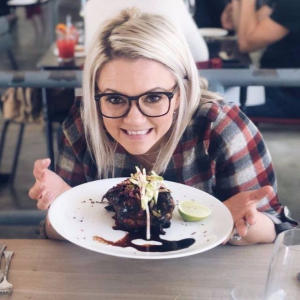 JV
12/05/2020
Jaqi V.

South Africa
Amazing freshness and service
I was excited to place my order for my husband's birthday dinner, but was not expecting such exceptional quality, excellent packaging and amazing personalised service (including keeping my order aside and ensuring that I receive a fresh order on the requested day). I will definitely be a regular going forward. Thank you GreenFish team!
11/05/2020
Richard F.

South Africa
Yellowtail and tuna fillets
Very very tasty
07/05/2020
Chris F.

South Africa
Fast delivery and great quality fish
We were blown away with same-day delivery of the fish and the Tuna was amazing! The fish was succulent and super tasty. We will be ordering again!
07/05/2020
Craig B.

South Africa
Tuna more than a treat
Delivery was same day by a very courteous Green Fish team member. The tuna was superb, a real treat. Yellowtail not yet tried but packaging of products is also great so resting safely in my freezer. Well done guys, I am a first time customer that will now be a regular- keep going!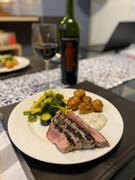 07/05/2020
Garth R.

South Africa
Great Service
These guys are great. Gave an order in the morning and received the freshest Tuna ever the same afternoon. Honestly the best service I have ever received along with a first class product. Well done greenfish team!
07/05/2020
Glenda C.

South Africa
A little worried
I was a little disappointed in how long my order took to arrive at my door. According to the tracking site my package collected at 8:15 am. We only received delivery stroud 3 pm. At this time the ice pack had already melted and left me wondering if my fish had been refrigerated for all those hours . The fish, however was very good. Really enjoyed the fish will order again, but would like to have evidence that my order was refrigerated during transit
06/05/2020
Nici F.

South Africa
Feedback
Excellent and very happy! Beautiful fresh fish. Will definitely order again.
05/05/2020
Heike K.

South Africa
Fresh box Combo
Top Quality !!!
04/05/2020
Louise S.

South Africa
Fresh Tuna yellowtail combo prize!
Super excited to win this combo.. Very efficient service, with excellent packaging. Taste superb Will definitely be ordering more soon
03/05/2020
Kennaird B.

South Africa
02/05/2020
Dennis V.

South Africa
An overall" First World" experience.
An overall" First World" experience.