Swordfish Steaks | Fresh Fish Box | Wild caught
Regular price
R249
R0
Unit price
per
SECURE
CHECKOUT
via PayFast
SAME DAY
DELIVERY
order by 11am
100%
SATISFIED
or full refund
About

AN ICONIC FISH WITH A DELICIOUS FLAVOUR

Known for its distinctive sword-shaped bill, the swordfish is an elusive, solitary, and powerful oceanic apex predator. It is as sought after for for its delicious, mildly sweet flavour.  Swordfish travel great distances in search of prey and ours are caught off Cape Point by fishermen leaving from Table Bay.

CONTENTS

2x Fresh Swordfish Steaks (approx. 800g-950g per box) Serves 4

Instructions

Your swordfish steaks will arrive fresh, simply store in your fridge and use at your leisure (up to 5 days). For home freezing, freeze on the day of arrival, and use within 3 months. Swordfish flesh colour may change colour from a light white to light brown once frozen (this is normal).

Eco rating

Because of its appeal to both sport fishermen and chefs alike, swordfish have been overfished for a long time. And while SASSI regards the Atlantic Ocean population as sustainable, there are strict regulations on who may catch these fish using the longline fishing method. All our swordfish is sourced from a small fleet of local owned and operated licensed fishing vessels allowed to bring in this type of catch.

ECOSYSTEM IMPACT :

Medium high

GEAR USED :

Pelagic longline / bycatch of demersal longline

SUPPORTING LOCALS :

Yes

DISTANCE TRAVELLED :

50km

DOLPHIN / TURTLE IMPACT :

Medium high

REPRODUCTION POTENTIAL :

Medium

Fishwife Recipes

Golden Pan-seared Swordfish Steaks

If you're wondering how to prepare your swordfish, our partner site The Fishwife has shared this simple four ingredient recipe. You will need:

2 Swordfish steaks
1 Tbsp Butter
Salt & Pepper to taste
Lemon juice (optional)

Preparation:

Remove swordfish steaks from packaging and pat dry with paper towel.
Season with salt and pepper.
Add butter to a pan or skillet on a medium-high heat and allow to melt.
Sear the steaks for 3 minutes on each side.
Remove from heat and allow to rest in a separate dish for 1 minute before serving.
Transfer to a serving plate and enjoy with a squeeze of lemon if desired.

Delivery

R65 same-day packaging & delivery fee

 CBD | Southern Suburbs | Houtbay | Plattekloof 

 Deep South | Table View, Blouberg, Melkbos | Durbanville 

 Stellenbosch | Somerset West | Franschhoek | Paarl 




All zoned areas: Monday to Friday

Order before 11am and receive your delivery the same day.

Order after 11am and receive your delivery the following delivery day.

Please note we do not deliver on Saturday, Sunday and Public holidays

We are working hard to extend our range. If you live outside our current delivery range but think there is significant demand in your area, please contact us.

 
Customer Reviews
Write a Review
Ask a Question
03/01/2022
Tarah D.

South Africa
Gorgeous Tuna
So fresh and pink and delicious
11/11/2021
Paul O.

South Africa
Quality
Great service and delivery. Quality of the fish was amazing. Will def order again.
08/11/2021
Mally M.

South Africa
Swordfish
This fish was superb. All I did was sprinkle some Ina Paarman fish spice and a dash of fresh lemoin juice, then fried it in butter. Divine.
27/10/2021
Johann L.

South Africa
Swordfish
Excellent quality.
26/10/2021
Jen

South Africa
Sword Fish Steaks
Ordered last week. Fish arrived nicely packed and fresh! Make a seasoning of Japanese Shichimi Togarashi based seasoning which is absolutely divine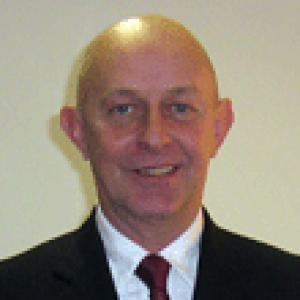 BP
20/10/2021
Bruce P.

South Africa
Swordfish steaks
Prompt delivery and visually very appealing product. Haven't used it yet but planning a chunky fish pie this weekend.
06/10/2021
Milli F.

South Africa
No going wrong with the Swordfish steaks
As always, the fish was delivered quickly and unbelievably fresh. We find using the Fish Wife recipe results in the perfect dish. Rich flavours which don't overpower, yet keep you wanting more. This has become a favourite in the household when we're looking for a treat.
25/08/2021
Milli F.

South Africa
Best fish ever!
Such fast and efficient service. The freshest fish. Will definitely be ordering again!
16/08/2021
Astrid R.

South Africa
Swordfish steaks
They were great.
06/08/2021
Kobus B.

South Africa
28/07/2021
Denise G.

South Africa
Exquisite swordfish
Most delicious and such fresh fish. A real treat. Delivery (on ice) within a few hours. Very happy!
28/07/2021
Patricia K.

South Africa
Lovely
Lovely fish fillets!
27/07/2021
Patrick H.

South Africa
Fresh box of Swordfish steaks
This was a repeat order and will definately continue. Excellent packaging and on-time delivery makes such a pleasant experience. These are perfect for the braai.
16/07/2021
Jackie R.

South Africa
Delicious fish, great service!
Haven't had swordfish in a while and this was absolutely perfect and delicious. On top of that I ordered in the morning and received the fish nicely packaged and all the way in Franschhoek before 5pm. All in all a fantastic experience.
07/07/2021
Cobus M.

South Africa
Unbelievable service and quality
I rarely write reviews but the team at Greenfish deserves every bit of praise and recognition. Lightning quick delivery of fish as fresh and clean as you can possibly hope for. At amazing value as well. I hope you continue to run a successful business for years to come. And yes, the swordfish is amazing.
29/06/2021
Andrew P.

South Africa
swordfish
Thanking you for a wonfefull experiance. Beaufitull eating experiance. Thank you
29/06/2021
Alb S.

South Africa
Ryan you are superb
Always fresh always fantastic - Ryan delivers he runs a superb business a rare commodity in todays world - the fish the same try it you will be delighted
02/06/2021
Ingrid J.

South Africa
Quick to buy
As soon as this was availability I snapped up 5 boxes for a friend and I. It's wonderful and a real treat to get when available.
12/05/2021
S. J.

South Africa
Fabulous service
This company is amazing. Orders arrive on the same day as,ordered,if ordered before 11am. The fish we ordered was just as fabulous. Well packed in sealed boxes which contains the freshest fish. Swordfish was delicious. Can't wait to cook the fresh tuna steaks.
08/05/2021
Jennifer D.

South Africa
I'm a convert!
I don't recall ever having had swordfish before, and was a little anxious about the experience. Well, was I in for a surprise! Can't wait for my next visit to Cape Town so that I can order these again.