Tuna Sushi Block | Fresh Fish Box | Wild caught
Regular price
R599
R0
Unit price
per
SECURE
CHECKOUT
via PayFast
SAME DAY
DELIVERY
order by 11am
100%
SATISFIED
or full refund
About

A TASTE OF TOKYO IN YOUR KITCHEN

Our wild caught yellowfin tuna sushi block can help transform your kitchen into a sushi bar. Perfect for classic sashimi or nigiri, or to experiment with new flavour combinations. Discover the versatility of this globally popular fish famed for its meaty flavour profile. Besides being rich in cholesterol busting Omega-3 fatty acids, yellowfin tuna also contains manganese, zinc, vitamin C and selenium, which all help to fortify your immune system and protect from illness. All our yellowfin tuna is individually caught off Cape Point using pole and line fishing methods. Fresh yellowfin tuna should never be overcooked, it is at its best lightly grilled, fried or served raw.

CONTENT

1x Fresh Yellowfin Tuna Sushi Block (Approx. 1700g - 1900g per box)

Instructions

Your yellowfin sushi block will arrive fresh, simply store in your fridge, and use at your leisure (up to 5 days). For home freezing, freeze on the day of arrival, and use within 3 months. Yellowfin tuna flesh colour may change colour from a light pink to light brown once frozen (this is normal).

Eco rating

All our Yellowfin Tuna is caught with a pole and line (one fish at a time) by fishermen in the cold waters off Cape Point. This method of catch is rated green by SASSI with zero bycatch and least possible impact on ocean ecology.

ECOSYSTEM IMPACT :

Low

GEAR USED :

Single line and hook / Pole caught

SUPPORTING LOCALS :

Yes

DISTANCE TRAVELLED :

50km

DOLPHIN / TURTLE IMPACT :

None

REPRODUCTION POTENTIAL :

Very high

Fishwife Recipes

Yellowfin Tuna Poke Bowl

Poke (Poh-kay) bowls are raw fish salads of Hawaiian origin. Healthy, delicious and easy to make. Try this one from fishwife.co.za. You will need:

400g (plus minus) Greenfish Sushi Grade Yellowfin Tuna
2 tsp Sesame Seeds
2 Tbsp Pine Nuts
Half a small Red Onion (julienned)
4 Baby Spring Onions (finely chopped)
4 Garlic Cloves (minced)
1 Thumb Ginger (grated)
2 Tbsp Soy Sauce
1 tsp Sesame Oil
1 Avocado
Half a Medium Heat Chili (optional)
Micro Herbs (optional)
Garnish with Edible Flowers (optional)

Preparation:

Dry the Yellowfin Tuna off with paper towel and set aside on a chopping board.
In a dry pan on medium heat, add the Sesame Seeds and Pine Nuts and toast until nice and golden. Remove from the pan and set aside in a bowl to cool down.
Cut the Tuna across the grain into small bite size cubes. Cutting across the grain will allow the tuna to fall apart and melt in your mouth. Avoid using the pieces by the tail as they can contain sinew.
Combine the toasted Sesame Seeds, Pine Nuts, Red Onion, Spring Onions, Ginger, Garlic, Soy Sauce, Sesame Oil and Chilli in a large bowl.
Add the Tuna cubes and mix through evenly until well coated with the marinade.
Cut the Avocado into cubes and gently toss through the marinade.
Refrigerate for at least 15 minutes before serving to allow the Tuna to absorb the flavours.
Serve in a bowl topped with Micro Herbs and Edible Flowers for a pop of colour.

Delivery

R65 same-day packaging & delivery fee

 CBD | Southern Suburbs | Houtbay | Plattekloof 

 Deep South | Table View, Blouberg, Melkbos | Durbanville 

 Stellenbosch | Somerset West | Franschhoek | Paarl 




All zoned areas: Monday to Friday

Order before 11am and receive your delivery the same day.

Order after 11am and receive your delivery the following delivery day.

Please note we do not deliver on Saturday, Sunday and Public holidays
Re-delivery fee may apply if delivery cannot be taken between delivery times (14:00 - 17:00) without any prior arrangement and a delivery was attempted. Email [email protected] or call 063 666 2802

We are working hard to extend our range. If you live outside our current delivery range but think there is significant demand in your area, please contact us.

 
Customer Reviews
Write a Review
Ask a Question
Excellent
More than excellent
16/05/2022
Deon B.

South Africa
Multiple dishes from one fantastic Tuna Sushi Block
Delivered fresh to Paarl. As fresh as one could expect! We prepared this top class block in three styles. Some wanted it plainly pan fried, some wanted it underdone with Teriyaki marinade and some wanted seared fillets with the Japanese 7 spice, which was included as a bonus with the sale. What a treat! Order and delivery was top class, as usual. Thank you Greenfish!
16/05/2022
ANGUS P.

South Africa
Brilliant fresh tuna
We often get tuna and this was the first time we tried Greenfish. It was delivered within a few hours of ordering and was a well trimmed tuna block. It was amongst the best we've had and we will certainly order again.
14/05/2022
Jacob M.

South Africa
Tuna Sushi Block review.
It was of high standard and good quality. I used it for sashimi and the end result on the plate was excellent. I will definitely make use of Greenfish again for future purchases. I knew Greenfish has a good reputation but as a first buyer the company has exceeded my expectations to the highest degree.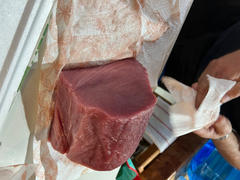 13/05/2022
Mark M.

South Africa
6* Tuna block!!
Always a pleasure dealing with Ryan and his team, and the Tuna was enjoyed for a couple of days for sashimi and seared tuna steaks in the pan
13/05/2022
Martin W.

South Africa
Superb
Beautiful fresh tuna, it doesn't get any better than this. Always a pleasure purchasing from Greenfish and supporting the local sustainable fishing industry.
25/04/2022
Alana S.

South Africa
Amazing quality
Outstanding quality, presentation and service from Ryan and the Greenfish team. Thank you!
23/04/2022
Werner P.

South Africa
Delicious
Delicious tuna. Cut some up for sushi and the rest into steaks.
22/04/2022
Philip M.

South Africa
My kind of gorgeous hunk
What an awesome piece of tuna! (The hunk of your dreams - big, meaty, tender… I could go on.) It provided a big square log for an elegantly proportioned dish of tuna tataki, two large steaks (each will serve 2 people) and generous offcuts for poke bowls.
22/04/2022
John L.

South Africa
Tuna Sushi Block
Amazing quality - any fresher and it would still be swimming!
22/04/2022
Ryan

South Africa
Sushi night done right!
What a remarkable experience! From same-day delivery to an evening well spent with friends making some awesome sushi. The tuna block was extremely fresh and tender and really went a long way to making a huge sushi feast! It's fair to say that this one is a real 5 star winner!!!
21/04/2022
Karen B.

South Africa
Delicious freshest tuna!
Excellent.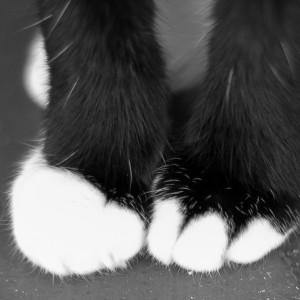 E
14/04/2022
Emma

South Africa
The most amazing fish
Wow I have never had fish this fresh in my life. It is totally amazing. I am a customer for life ❤️
05/04/2022
Ingrid B.

South Africa
Great service, excellent quality
very very good. And we love the sustainability behind Greenfish
30/03/2022
Gideon L.

South Africa
All that was missing was the Geisha
When the tuna arrived I had the sushi rice ready and opened the sake. The shashimi was wonderful and I doubt that the million dollar tuna they buy in the Tokyo could taste better. An excellent fresh product and with a minimum of labour and a bottle of sake a meal you would pay a fortune for. Brilliant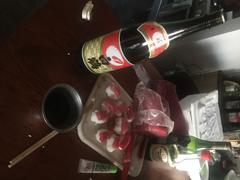 17/03/2022
Melissa P.

South Africa
Delicious Tuna
This is my favourite Greenfish product. So good and the service from Greenfish continues to be excellent. Yum to the tuna. Do yourself a favour and try it!
13/03/2022
Annemarie v.

South Africa
Tuna
Fantastic, really good
12/03/2022
Bernd K.

South Africa
09/03/2022
hennie V.

South Africa
Absolutely fantastic!
If I need fish, the first place I go will be GREENSFISH! Never been disappointed!
04/03/2022
LIZA V.

South Africa
Tuna Block
Awesome fresh tuna, will definitely be ordering again :)