Silver Fish | Fresh Fish Box | Caught in Struisbaai
Regular price
R219
R0
Unit price
per
SECURE
CHECKOUT
via PayFast
SAME DAY
DELIVERY
order by 11am
100%
SATISFIED
or full refund
About

These Silver Fish have been locally and sustainably caught by our artisanal handline fisherman, one hook, one line, one fish at a time. We have carefully selected for you to enjoy with your family or friends.

CONTENT

2 x Whole Silver Fish ( +_800g-1000g per fish )

Instructions

Your Silver Fish will arrive fresh, simply store in your fridge and use at your leisure (up to 5 days). For home freezing, freeze on the day of arrival, and use within 3 months.

Any special requests or instructions can be left in the NOTES section at the Checkout. Eg: Your doorbell does not work, you require a phone call before the order arrives, you would like the fillets / steaks vacuum packed seperately or cut into smaller portions etc.

Eco rating

"Linefishing, South Africa - Traditional linefishing uses rod and reel or handline equipment operated from small skiboats and deckboats. Linefishing is a relatively selective fishing method with few impacts on the marine environment and little incidental bycatch." SASSI webpage

ECOSYSTEM IMPACT :

Medium

GEAR USED :

Single line and hook

SUPPORTING LOCALS :

Yes

DISTANCE TRAVELLED :

200km

DOLPHIN / TURTLE IMPACT :

None

REPRODUCTION POTENTIAL :

Medium

Fishwife Recipes

Crispy Skinned Fish

The Fishwife is here to share a delicious recipe. You will need:

2 Greenfish Fish Fillets (for this recipe I used Silver Fish)
1 Block of Butter (500g)
Fine Table Salt
1 tsp Garlic
handful of Parsley

Preparation:

TO MAKE THE CLARIFIED BUTTER: place your butter in a glass jug or bowl and leave in a sunny spot to melt on its own.
Once the butter has melted it will separate, the clear liquid on the top is your clarified butter. Either scoop this clear liquid butter out with a spoon or syringe or pour through a muslin cloth. I only had a fine sieve, so I used this and it worked out ok. Put in a separate dish to use for this recipe and keep the leftovers in the fridge as it's great to have some readily available for future use.
PREPARING & FRYING YOUR FISH: Place your filleted, pin boned and scaled fillets flat on a board or plate. (You can use our recipes on how to fillet and scale fish if your fish fillets still have these attached).
Score your fillets 1mm deep from the back to tummy of the fish (refer to pictures in this recipe which display the correct direction to score)
Dry your fillets with paper towel on both sides until all the moisture has been removed.
Five minutes before frying, season on both sides with fine table salt, this will allow any further moisture to be absorbed.
Heat your pan to a medium high heat and add a generous amount of clarified butter.
Place your fillets in the pan skin side down and use a plate to weight them down to avoid them from curling upwards.
Cook the fillets until they are about 80% cooked through.
Turn the fillets over and cook for the remaining 20% to finish off.
Brush with your garlic and parsley butter before serving.
TO MAKE THE GARLIC AND PARSLEY BUTTER: In a small pot on the stove add 1/3 cup of Clarified Butter, 1 teaspoon of Garlic and your handful of chopped Parsley.
Melt together on a medium heat ensuring that the pot doesn't get too hot as cooking at too high a heat will kill off your delicious garlic flavours.

Delivery

R65 same-day packaging & delivery fee

 CBD | Southern Suburbs | Houtbay | Plattekloof 

 Deep South | Table View, Blouberg, Melkbos | Durbanville 

 Stellenbosch | Somerset West | Franschhoek | Paarl 




All zoned areas: Monday to Friday

Order before 11am and receive your delivery the same day.

Order after 11am and receive your delivery the following delivery day.

Please note we do not deliver on Saturday, Sunday and Public holidays
Re-delivery fee may apply if delivery cannot be taken between delivery times (14:00 - 17:00) without any prior arrangement and a delivery was attempted. Email [email protected] or call 063 666 2802

We are working hard to extend our range. If you live outside our current delivery range but think there is significant demand in your area, please contact us.

 
Customer Reviews
Write a Review
Ask a Question
Silvers
Great service, excellent product.
15/04/2022
Mpho N.

South Africa
R300 discount on the tuna steak
I awaiting the discount I'm supposed to get based on my overall purchase. I'm entitled to a discount of R300
06/04/2022
Jenny H.

South Africa
Silver Fish
Wanted to taste the fish without condiments as it's my first time eating silver fish. Wrapped in tinfoil and baked in the oven and what a delightful meal it was. This is such a tasty fish on its own. Thank you!
08/01/2022
Anna T.

South Africa
Consistently Fresh and Delicious
This was our third time ordering silver fish from Greenfish. It has fast become our favourite fish and it was once again delicious, fresh, plump and meaty, with a very mild taste. We thoroughly enjoyed it. Thanks for the great quality products and service!
25/11/2021
Mpho N.

South Africa
Greenfish is super!
As always your silver fish was first class
24/11/2021
Anna T.

South Africa
Delicious and Fresh
We really enjoyed this fish - we braaied it on the day it arrived and it was incredibly delicious, meaty and fresh!
23/11/2021
Melissa S.

South Africa
Silver Fish
Fish was delivered promptly as always. Nice and fresh. Will be making it on Saturday. Can't wait. Yummy...
26/10/2021
Jen

South Africa
23/08/2021
Heather V.

South Africa
Silverfish
Delicious and very fresh. I pan fried my fish. Service is amazing.
20/08/2021
Lindsey

South Africa
I couldn't believe how fresh those fish looked
Hi Ryan Thanks for prompting this review. It was something I discussed doing with my family & then life carried on. Firstly, every time I order from you guys, I am amazed at how easy the process is and how quickly and efficiently you respond to an order. It feels like I have just ordered from you and the courier is at my gate with a delivery! I have never had Silverfish before and your deal prompted me to try it. When I opened the box I couldn't believe how fresh those fish looked - clear eyes and no fish smell when I opened the bags. The first batch we did in the oven with a walnut & herb mix and the result was insane. The fish is really delicate in texture so I am glad I kept it simple. The next batch, we filleted them and cold smoked them on the weber, then we flashed them with some hot flames and added our bits and pieces. WOW!!! What a win. I am still a lover of a firmer fish like yellowtail, but this was a great experience from beginning to end. You are the only company we buy fish from now, so continue delivering the exceptional quality. Thanks Ryan!
16/08/2021
jacques m.

South Africa
silwerfish
10, really great and neat
16/08/2021
Melissa S.

South Africa
Silver Fish
The fish was so delicious. Excellent delivery and packaging. I baked the fish with an Asian fusion of flavor. The taste was so amazing. It's not my first time eating this fish but the taste was out of this world. Also the Red Roman fish i made with a thai red curry paste and added some prawns, so delicious! 5 Star rating.
15/08/2021
JS D.

South Africa
Silvers from Struis was 5*
fresh cleaned ready to cook what a pleasure THANK You
14/08/2021
Freda W.

South Africa
Silver Fish
I swear this fish was still swimming when I got it. Pan fried some today and even my fussy daughter enjoyed it. Perfectly packed per my request as well
13/08/2021
Mark K.

South Africa
Silver Fish
excellent very good experience all round
13/08/2021
Smaragda T.

South Africa
Beautifully fresh fish, amazing service!
Such a treat to receive fish so fresh that it smells of the ocean, but without even having to leave the house! Each pack contained two large, plump fish which were perfectly gutted and scaled. Great quality and a plus that these are locally caught in a sustainable way. I have ordered from Greenfish multiple times and I continue to be impressed by their products and service, without fail. From the user-friendly online ordering system, to the professional and friendly delivery team (and, of course, the impeccable quality of the seafood) Greenfish can't be beat.
13/08/2021
Evelin B.

South Africa
Silverfish
Quality of produce as well as service was excellent as always. Very happy :)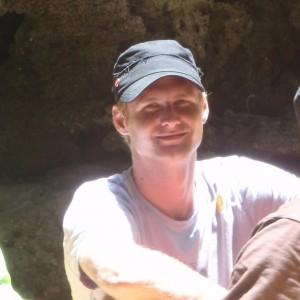 BG
13/08/2021
Brendon G.

South Africa
13/08/2021
Wladimir S.

South Africa
Delicious
The fish was very tender with a mild and pleasant taste
07/05/2021
Nicolette B.

South Africa
Amazingly Fresh Fish
Great quality and service.