Organic Salmon Fillet | Fresh Fish Box | Cultivated | 2kg
Regular price
R999
R0
Unit price
per
SECURE
CHECKOUT
via PayFast
SAME DAY
DELIVERY
order by 11am
100%
SATISFIED
or full refund
About

CERTIFIED ORGANIC ACCORDING TO EU REGULATIONS

For salmon to be certified organic every stage of the farming process needs to subscribe to stringent regulations imposed by the EU. This relates to the size of the farms versus population size, the nature of the feed and its sustainability, as well as constant measurement of the impact salmon farming has on the surrounding environment. We know this sounds very technical, but all you really need to know is we supply high quality, environmentally sustainable and delicious salmon to your door.

CONTENT

1 x Certified Organic Norwegian Salmon Fillet (approx. 1.9kg - 2.2kg per box)

Instructions

Your Organic Salmon Fillet will arrive fresh after pin bones have been removed and the fish is scaled by the Greenfish team. Simply store in your fridge and use at your leisure (up to 5 days). For home freezing, freeze on the day of arrival, and use within 3 months.

Any special requests or instructions can be left in the NOTES section at the Checkout. Eg: Your doorbell does not work, you require a phone call before the order arrives, you would like the fillets / steaks vacuum packed seperately or cut into smaller portions etc.

Eco rating

Certified Organic by DABIO. Our Norwegian salmon is cultivated according to stringent regulations which ensure that this fish has a lower carbon footprint than both beef and pork. The farms are found in environmentally suitable locations, and the population is maintained at 2.5% salmon to 97.5% water to ensure the fish are not overcrowded. No routine antibiotics are used on this salmon and up to 70% of feed is made from vegetable sources. To further offset carbon emissions due to transport, Greenfish commits to plant one tree for every ten boxes of salmon sold.

ECOSYSTEM IMPACT :

Low

GEAR USED :

Aquaculture

SUPPORTING LOCALS :

No

DISTANCE TRAVELLED :

5000km+

DOLPHIN / TURTLE IMPACT :

None

REPRODUCTION POTENTIAL :

Very high

Fishwife Recipes

Baked Organic Salmon

This recipe involves baking the salmon between two pieces of parchment paper and can be prepared in 30 minutes. You will need:

500g of Greenfish Organic Salmon
1 organic lemon
1 tablespoon avocado or olive oil
1 tablespoon Oregano with plenty of sage French Grey Salt
3 sprigs of Thyme
Parchment paper

Preparation:

Place the salmon on a large piece of parchment paper.
Zest the lemon and set aside to use for another recipe or sprinkle on the salmon. Squeeze half of the lemon over the salmon and slice the other half into thin circles. Add two or three slices on top of the fish. Add two or three sprigs of thyme.
Drizzle 1 tablespoon of avocado or olive oil on the salmon or use a brush to coat the fish with the oil.
Sprinkle 1 teaspoon or tablespoon of Oregano with 1 teaspoon of your best sea salt over the fish.
Fold two side of the paper toward the middle and then fold the other two sides together and crease the edges to seal. To ensure the parchment paper will stay closed, use two toothpicks. Look for toothpicks without color or the dye can bleed onto the fish. You can also place the fish with the seam down to ensure it stays closed.
Use a cast iron skillet if you have one so the fish will cook more evenly. Place in a preheated oven at 200 degrees for 12-15 minutes depending on the thickness.
Remove from the oven and let rest for 10 minutes. Serve warm. Enjoy!

Delivery

R65 same-day packaging & delivery fee

 CBD | Southern Suburbs | Houtbay | Plattekloof 

 Deep South | Table View, Blouberg, Melkbos | Durbanville 

 Stellenbosch | Somerset West | Franschhoek | Paarl 




All zoned areas: Monday to Friday

Order before 11am and receive your delivery the same day.

Order after 11am and receive your delivery the following delivery day.

Please note we do not deliver on Saturday, Sunday and Public holidays
Re-delivery fee may apply if delivery cannot be taken between delivery times (14:00 - 17:00) without any prior arrangement and a delivery was attempted. Email [email protected] or call 063 666 2802

We are working hard to extend our range. If you live outside our current delivery range but think there is significant demand in your area, please contact us.

 
Customer Reviews
Write a Review
Ask a Question
04/11/2021
Elsabe N.

South Africa
excellent
could not be happier with the quality of product nor with the service received.. thank you!!
27/09/2021
Grant N.

South Africa
Superlative Salmon
What a life saver, Greenfish!! Ordered 9 am, delivered next day!
25/09/2021
Philip M.

South Africa
When you are craving gravadlax…
Beautiful side which yielded a generous 1kg centre-cut block for fragrant, tenderly waxy gravadlax and another kilo of thinner parts to freeze for other uses later.
31/08/2021
Mario H.

United States
Norwegian organic salmon
This was exactly what i have been looking for. Absolutely lovely piece of fish and made perfect sashimi and poke bowls
23/06/2021
Susan V.

South Africa
Organic Salmon
Perfect! Thank you!
18/06/2021
Patrizia L.

South Africa
Organic Salmon
Very delicious. An amazing product. Thank you for the prompt service.
19/05/2021
Susanne K.

South Africa
Absolut great quality, we appreciate it very much
Fresh, perfect packed / outstanding quality
14/05/2021
Natasha L.

South Africa
Salmon
Fresh and high quality. Very fast delivery i am very impressed.
13/05/2021
Lela G.

South Africa
Delicious, fresh, melt in your mouth yummy
The Norwegian Salmon Fillet was huge. I cut it into steaks and froze some, but the pieces we ate fresh were delicious, very reminiscent of Alaska salmon, fatty and firm. I would definitely buy this treat again.
27/04/2021
Greg S.

South Africa
Great salmon
Top quality service and fish
22/04/2021
Theresa A.

South Africa
Organic Salmon
Outstanding Service! I ordered late on Wednesday evening and the Salmon arrived on Thursday, lunch time.Beautifully wrapped. For a Dinner Party tomorrow. Thank you Theresa Player Alexander Private Chef
12/04/2021
Katherine R.

South Africa
Great service! Delicious fish! Thank you will definitely order again.
Awesome - very convenient
08/04/2021
Corné P.

South Africa
Very satisfied
Very satisfied, thank you
19/03/2021
GLOUDI V.

South Africa
EXCELLENT!!!!!!!!! BEST ONLINE SHOP!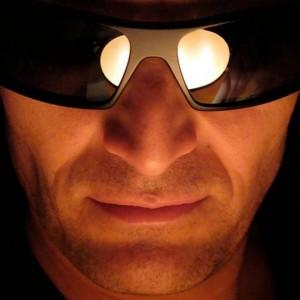 JR
04/03/2021
James R.

South Africa
Great organic salmon
Fresh and organic. What more could we ask for?
04/03/2021
Michelle L.

South Africa
Organic Salmon review
All I can say is WOW!! What an unbelievable experience; I was seriously sad when my meal came to an end. The salmon was absolutely delicious and well worth the cost!
24/02/2021
Courtney A.

South Africa
Organic salmon
From the service to the salmon I was blown away with Green Fish! It was the first time using this service and being a chef it exceeded all expectations! Thank you to the team will definitely be utilising you again.
23/02/2021
Fleur

South Africa
Thank you GreenFish!
Amazing - just devoured a plate of sashimi cut from a beautiful fillet - amazing colour, perfect marbling , and absolutely melty deliciousness!