Kingklip Fillets | Fresh Fish Box | Wild caught
Regular price
R329
R0
Unit price
per
SECURE
CHECKOUT
via PayFast
SAME DAY
DELIVERY
order by 11am
100%
SATISFIED
or full refund
About

A DINING OUT CLASSIC, NOW ON YOUR TABLE

Our fresh Kingklip is hand selected by our team from fishing boats returning to Cape Town harbour from their fishing grounds in the cold, deep Atlantic waters off Cape Point. During the 1980's Kingklip became so prized for its mild, slightly sweet flavour, that overfishing severely depleted the population. However, a shift to more sustainable fishing practises has led to the species recovering in recent years. Fresh Kingklip is usually served pan-fried or grilled.

CONTENTS

2 x Fresh Kingklip Fillets (Approx. 850g - 1100g per box) Serves 4.

Instructions

Your fresh kingklip fillets will arrive fresh, simply store in your fridge and use at your leisure (up to 5 days). For home freezing, freeze on the day of arrival, and use within 3 months.

*Fillets will be vacuum packed together.

Any special requests or instructions can be left in the NOTES section at the Checkout. Eg: Your doorbell does not work, you require a phone call before the order arrives, you would like the fillets / steaks vacuum packed seperately or cut into smaller portions etc.

Eco rating

All our fresh Kingklip is harvested from hake demersal longlines by local Cape Town fishermen. These fishermen are actually targeting hake and catch Kingklip as bycatch on their lines. Not only does this support the local fishing industry, but also represents the least possible impact on Kingklip populations and the ecology of the seabed.

ECOSYSTEM IMPACT : Medium

GEAR USED : Demersal longline

SUPPORTING LOCALS : Yes

DISTANCE TRAVELLED : 50km

DOLPHIN / TURTLE IMPACT : Low

REPRODUCTION POTENTIAL : Medium

Fishwife Recipes

Easy Grilled Kingklip

Kingklip is a favourite of high-end restaurants and usually with a price tag to match. The Fishwife helps bring this dish from 5 star to homestyle. You will need:

Greenfish Fresh Kingklip Fillets (skin off, bone out)
Butter
Crushed Garlic
Seasoning of choice (such as Robertson Fish Spice)
Salt & pepper

Preparation:

Line a tray with tinfoil
Place Kingklip fillets on lined tray
Season with salt & pepper and spice of choice
Spread a generous amount of crushed garlic on top
Place a few knobs of butter on each fillet
Turn oven onto Grill function (high heat)
Place tray on top shelf under grill and grill for 8-10 minutes

Fish is done when golden brown and flakes apart with a fork.

Delivery

R65 same-day packaging & delivery fee

 CBD | Southern Suburbs | Houtbay | Plattekloof 

 Deep South | Table View, Blouberg, Melkbos | Durbanville 

 Stellenbosch | Somerset West | Franschhoek | Paarl 




All zoned areas: Monday to Friday

Order before 11am and receive your delivery the same day.

Order after 11am and receive your delivery the following delivery day.

Please note we do not deliver on Saturday, Sunday and Public holidays
Re-delivery fee may apply if delivery cannot be taken between delivery times (14:00 - 17:00) without any prior arrangement and a delivery was attempted. Email [email protected] or call 063 666 2802

We are working hard to extend our range. If you live outside our current delivery range but think there is significant demand in your area, please contact us.

 
Customer Reviews
Write a Review
Ask a Question
Kingklip Fillet
Great service and product!!!
19/04/2022
Jeffrey K.

South Africa
Great tasting fish
The fish was superb. Tried the recipe, except I fried it instead of baking it was gobbled up.
17/04/2022
Zarina R.

South Africa
Great service!
Use -friendly platform, slick process and super efficient service from end to end. Highly recommend.
11/04/2022
Marianne W.

South Africa
Kingklip fillets
Excellent service. Outstanding fish. Will definitely be ordering again.
07/04/2022
rouxbin S.

South Africa
Fast and Fresh!!
5 star service Have used before and will use again
04/04/2022
Sue H.

South Africa
Delicious and Succulent Kingklip;
Baked the 2X kingklip fillets in the oven and it was so succulent and delicious !!
31/03/2022
Melissa S.

South Africa
Kingklip fillets
Beautiful. Fresh and tasty. Quite impressed with the quality and taste. The best I ever eaten compared to other retailers. Not to mention the crayfish tails. Can't wait to cook them. Will have them at a later stage. Yummy.
31/03/2022
Kathleen E.

South Africa
Every aspect of Greenfish is seamless and excellent from order to delivery to enjoying the freshest fish
Delicious Kingklip, we have a favourite family recipe with homemade pasta and a simple cream sauce, particularly good with the large, firm Kingklip fish "flakes". Thank you Greenfish! (Recipe is from 1986, The Cosmopolitan Cookbook!)
18/03/2022
Andrew S.

South Africa
Brilliant
Ordered pm, delivered (to me in the Winelands) the following day at 13.00. Outstanding quality, packaging and service. Never going to a fish shop again.
25/02/2022
Mischa M.

South Africa
Amazing fish and incredible service
Can't recommend the quality of the fish and the attention to detail in terms of the packaging and delivery so that it's fresh as it comes. 5 stars
24/02/2022
Brian S.

South Africa
Fresh Kingklip Fillets
Same day delivery, great quality fresh fish, fuss free!!
23/02/2022
Alana S.

South Africa
Fresh and large portions
These were caught on the same day that they were delivered. Outstanding quality kingklip!
19/02/2022
Lourika V.

South Africa
Amazing fresh fish and service!
Excellent service, delivered next day with freshest fish - so good!
15/02/2022
Nicky A.

South Africa
Fresh Kingklip Fillets
So fresh - Was absolutely delicious!!
06/02/2022
Lynette B.

South Africa
Kingklip fillets
Fresh and a beautiful piece of fish. Definitely the freshest fish in town
28/01/2022
Rory L.

South Africa
Delicious and Fresh
Delicious and Fresh
22/01/2022
Penny

South Africa
Superb freshness
Excellent quality fish. Skilfully filleted. Packaged and delivered in such a way that the cold chain is not broken. I can highly recommend this product
15/01/2022
Angie P.

South Africa
Fresh, scrumptious!
Excellently filletted! 2kg Portion size was perfect for my large family!
30/11/2021
Mitch S.

South Africa
Kingklip
Kingklip was really delicious and Super fresh.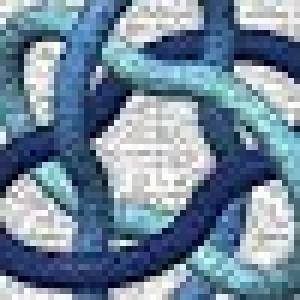 PD
12/11/2021
Pieter d.

South Africa
Kingklip
Excellent service. Kingklip fresh and very tasty.