Cape Salmon Fillets | Fresh Fish Box | Caught in Struisbaai
Regular price
R399
R0
Unit price
per
SECURE
CHECKOUT
via PayFast
SAME DAY
DELIVERY
order by 11am
100%
SATISFIED
or full refund
About

This Cape Salmon, also called Geelbek has been locally and sustainably caught by our artisanal handline fisherman, one hook, one line, one fish at a time. We have carefully selected for you to enjoy with your family or friends.

CONTENTS

2 x Cape Salmon Fillets ( +_900g-1200g per box )

OR

1 x larger Cape Salmon fillet cut in half and vacuum packed separately (approx. 900g - 1200g per box)*

*product spec may vary depending on the size of the fish we have caught

Instructions

Your Cape Salmon will arrive fresh, simply store in your fridge and use at your leisure (up to 5 days). For home freezing, freeze on the day of arrival, and use within 3 months. Cape Salmon flesh colour may change colour from a light white to light brown once frozen (this is normal).

Any special requests or instructions can be left in the NOTES section at the Checkout. Eg: Your doorbell does not work, you require a phone call before the order arrives, you would like the fillets / steaks vacuum packed seperately or cut into smaller portions etc.

Eco rating

ECOSYSTEM IMPACT :

Medium

GEAR USED :

Single line and hook

SUPPORTING LOCALS :

Yes

DISTANCE TRAVELLED :

200km

DOLPHIN / TURTLE IMPACT :

None

REPRODUCTION POTENTIAL :

Medium

Fishwife Recipes

Cape Salmon Braai

Preparing Cape Salmon on the braai imparts a smoky flavour that beautifully compliments this delicious fish. Let The Fishwife show you how. You will need:

Greenfish Cape Salmon Fillets, skin on
A few knobs of Butter
2-3 teaspoons of crushed Garlic
Salt & Pepper

Preparation:

Place the fillets on the braai grid skin side down and season with salt and pepper. Spread a few teaspoons of crushed garlic over the fillet and place a couple of knobs of butter on top.
Place the grid high above the coals on a medium heat and braai skin side down. Cooking on a medium heat high above the coals will prevent the skin from burning. You will see the meat change from translucent pink to white. Cook until you can see this colour change has just gone past halfway (this process will take approximately 10 -15 minutes).
Flip the grid over so that the flesh side is now above the coals and cook for approximately 3-5 minutes until almost done. When the fillet looks 95% cooked remove from the heat as it will continue to cook once taken off the coals.
Enjoy with friends!

Delivery

R65 same-day packaging & delivery fee

 CBD | Southern Suburbs | Houtbay | Plattekloof 

 Deep South | Table View, Blouberg, Melkbos | Durbanville 

 Stellenbosch | Somerset West | Franschhoek | Paarl 




All zoned areas: Monday to Friday

Order before 11am and receive your delivery the same day.

Order after 11am and receive your delivery the following delivery day.

Please note we do not deliver on Saturday, Sunday and Public holidays
Re-delivery fee may apply if delivery cannot be taken between delivery times (14:00 - 17:00) without any prior arrangement and a delivery was attempted. Email [email protected] or call 063 666 2802

We are working hard to extend our range. If you live outside our current delivery range but think there is significant demand in your area, please contact us.

 
Customer Reviews
Write a Review
Ask a Question
Consistently fresh and delicious fish from Greenfish
We have been purchasing a variety of fish on a weekly basis. All have been excellent and we have really enjoyed them (Kingklip, Hake, Geelebek, Kabeljou, Yellowtail). Thank you Greenfish for the privilege of being able to purchase sustainably caught fish, the very professional service you provide throughout the order, purchase and delivery processes and also your good communication. Its a pleasure to deal with the Greenfish team, much appreciated.
15/03/2022
Philip M.

South Africa
Another treat from the sea
So nice to see this lovely fish available - firm and full of flavour. (Do note it tends towards slightly dry, though. So it benefits from gentle preparation.)
11/03/2022
Gillian H.

South Africa
Outstanding service and excellent product
We purchased fresh Cape Salmon for a family celebration. The team were so helpful in staying in touch with me about being able to get fresh fish for the specific day as well as quantities needed - really went above and beyond to help us have what we wanted when we wanted it. The fish itself was absolutely delicious. Super fresh. Thanks so much Greenfish
10/03/2022
Kathleen E.

South Africa
Was there life before Greenfish deliveries??
Another delivery of excellent, fresh Cape Salmon. Always a privilege to receive our order, such good service in every aspect from Greenfish. Absolutely delicious and very much enjoyed by all.
04/03/2022
Fierdoz O.

South Africa
Excellent service and quality
Excellent as always!
04/03/2022
Denise B.

South Africa
Cape salmon
Absolutely loved the fresh line caught delicious gosh ! Have reordered same! Many thanks
04/03/2022
Patrick H.

South Africa
Cape Salmon
Cape Salmon (Geelbek) is amazing on the braai, slightly more refined than yellow tail. GreenFish ordering, packaging and delivery process is superb !
25/02/2022
Kathleen E.

South Africa
Excellent fresh Cape Salmon from Greenfish
My favourite fish! Thank you for the privilege of access to this wonderful, delicious and sustainably caught fish. Greenfish offer a service which is excellent in every way, from providing the fish to the final delivery to our doorsteps. Much appreciated!
21/02/2022
Melissa S.

South Africa
Cape Salmon
Quality at it's best and so fresh.... Was absolutely delicious.
14/02/2022
Melissa S.

South Africa
Cape Salmon
Excellent quality and so fresh. This fish is so delicate that it melts in tehe mouth. A must have. Delivery was spot on.
10/02/2022
Vyvyan B.

South Africa
Cape salmon
The communication regarding the delivery of my order is brilliant. No more waiting around. The fish is kept fresh in transit through its packaging in polystyrene boxes with a type of dry ice to keep the fish cold. I season the Cape Salmon with plenty of lemon juice, olive oil butter and salt and pepper and grill for 12/14 minutes. It is delicious
25/01/2022
John G.

South Africa
Cape Salmon fillets disappointingly small, but tasty
The Cape Salmon fillets are half the size of the yellowtail fillets - therefore twice the price. The Greenfish website is confusing as a quick reading makes it appear that the Cape salmon and yellowtail fillets are priced the same. This is what happened when I was ordering. When the small Greenfish delivery arrived, I was very disappointed by how small the Cape Salmon fillets were. I weighed the fish and double-checked your website. You are accurate but misleading. The confusion arises because you state the average weight of the yellowtail (per fillet) and the average weight of the Cape Salmon (per box). This is misleading and disappointing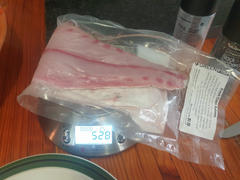 Good day John, thank you for your review. You are very correct that cape salmon is more expensive than yellowtail. It is caught in lower quantities and returns a higher price to the boat. I do my level best to keep everything as simple and straight forward on the web site as possible to limit confusion. As you mention your order is the correct weight, and you received what you paid for. Your photo only shows half the order, can you provide me the weight of the balance of the fish you received? I am very confident that it would be within the spec provided or greater. We never send anything out that is less than what we have spec'd. We work with wild caught fish that vary in size, the average yellowtail size is greater than the ave cape salmon size. thank you for taking the time to chat with me, and see the ambiguity which i shall address. Im glad you enjoyed the product as always. thank you
17/01/2022
Letitia N.

South Africa
Great Service
The fish arrived on the day of purchase, prepared as per my request. Fish was delicious and extremely fresh!
27/10/2021
Tiaan B.

South Africa
Geelbek!
Uitstekende diens van Green Fish! Soek al baie lank na my gunsteling vis, en Green Fish het hom so waar! Netjies verpak en baie vars. Baie dankie!
27/10/2021
Tiaan B.

South Africa
Geelbek!
Uitstekende diens van Green Fish! Soek al baie lank na my gunsteling vis, en Green Fish het hom so waar! Netjies verpak en baie vars. Baie dankie!
05/07/2021
Melissa S.

South Africa
Cape Salmon
Speedy delivery. Fish is really fresh. This fish is best made in a breyani. Yummy...
28/05/2021
Janene L.

South Africa
Outstanding Service and Fabulously Fresh
So rewarding to have the amazingly fresh cape salmon and tuna delivered right to your doorstep in a brilliant cold polystyrene box keeping it fresh all the way. And the feedback as your driver brings it to you - what a pleasure. I cannot applaud Greenfish enough for freshness delishness and service. Well done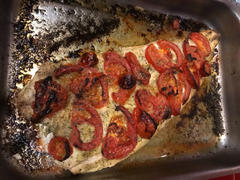 16/04/2021
Jackie H.

South Africa
CORRECTION OF ORDER
I had ordered Cape Salmon and received Yellowtail instead which we cooked and was delicious. I let Greenfish know about this and on the Monday unbeknown to me they arrived with a box of fresh Cape Salmon Fillets at no cost to me. The fish was beautifully filleted and as usual as fresh as can be. Outstanding service as per usual.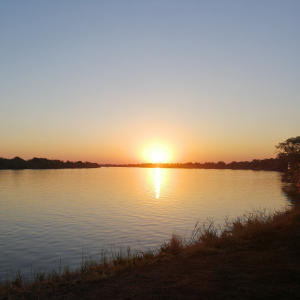 KP
09/04/2021
Koreshini P.

South Africa
Fishing made Easy
Since finding this online Fishmonger, we have had NO issues. From the easy online platform to delivery its was been great. The Cape Salmon was as fresh as you can get and massive, 2.1kg. We requested for it to be gutted and scaled only and this was amazingly executed, there no need to scale when it arrived. The packaging had ice packs to keep it fresh which was an amazing added touch to ensure quality, the fish itself was tasty. We will definitely purchase this again.