Duo Box | 6 Types of Fish | Frozen Box | Wild caught
Regular price
R549
R0
Unit price
per
SECURE
CHECKOUT
via PayFast
SAME DAY
DELIVERY
order by 11am
100%
SATISFIED
or full refund
About

VARIETY IS THE SPICE OF LIFE

A frozen combo box featuring swordfish, kingklip, dorado, sea bass, hake, and butterfish. This is the perfect box for the fish lover who craves variety, or for those looking to better understand the unique flavours each fish presents. We go to great lengths to ensure all fish in this box is sourced with the lowest possible impact on their populations and the general ocean ecology.

CONTENT

Sword (2 x steaks)
Kingklip (2 x portions or 1 x Fillet)
Dorado (2 x portions)
Sea Bass (1 x fillet Approx. 360-400g)
Hake (2 x portions or 1 x Fillet)
Butterfish (2 x portions)

Instructions

Your box will arrive frozen with individually wrapped fillets for convenience. Simply store in your freezer (up to 3 months) and use at your leisure. It is best to remove product from packaging to defrost (do not thaw under vacuum/pressure), simply place on a tray in your fridge and allow to thaw slowly.

Eco rating

Whether caught by Greenfish or sourced from local fisherman, all the products in this box have been carefully selected to ensure the lowest possible impact on fish populations and ocean ecology. We go to great lengths to ensure that our catch does as little harm as possible and we are always searching for new ways to make our procurement more sustainable.

Fishwife Recipes

The Whitefish All-rounder

While you can find individual recipes for each type of fish at The Fishwife, we thought we would share a great all-round white fish recipe with you. You will need:

4 good-sized firm white fish fillets
3 tablespoons melted butter
Juice and zest from 1 medium lemon
1/2 teaspoon kosher salt
1 teaspoon paprika
1 teaspoon garlic powder
1 teaspoon onion powder
1/4 teaspoon freshly ground black pepper
3 tablespoons olive oil
freshly chopped basil or parsley leaves, for garnish and flavour
extra lemon slices for serving

Preparation:

Use paper towels to thoroughly pat-dry excess moisture from fish fillets – this step is crucial for fish to brown nicely in pan. Set aside.
In a bowl, combine melted butter, lemon juice and zest, and 1/2 tsp kosher salt. Stir to combine well. Taste and add a bit more kosher salt, if desired.
In a separate bowl, combine the remaining 1/2 tsp kosher salt, paprika, garlic powder, onion powder, and black pepper. Evenly press spice mixture onto all sides of fish fillets.
In a large, heavy pan over medium high heat, heat up the olive oil until hot. Once your oil is sizzling, cook 2 fish fillets at a time to avoid overcrowding (allows for even browning.) Cook each side just until fish becomes opaque, feels somewhat firm in the center, and is browned – lightly drizzle some of the lemon butter sauce as you cook, reserving the rest for serving. Take care not to over-cook, as that will result in a tougher texture. Season with extra kosher salt and freshly ground black pepper to taste.
Serve fish with the remaining lemon butter sauce, basil or parsley, and lemon wedges.

Delivery

R65 same-day packaging & delivery fee

 CBD | Southern Suburbs | Houtbay | Plattekloof 

 Deep South | Table View, Blouberg, Melkbos | Durbanville 

 Stellenbosch | Somerset West | Franschhoek | Paarl 




All zoned areas: Monday to Friday

Order before 11am and receive your delivery the same day.

Order after 11am and receive your delivery the following delivery day.

Please note we do not deliver on Saturday, Sunday and Public holidays

We are working hard to extend our range. If you live outside our current delivery range but think there is significant demand in your area, please contact us.

 
Customer Reviews
Write a Review
Ask a Question
27/10/2021
Natasha H.

South Africa
Perfect Portions
First time placing an order with GF. These packs were perfect portions, esp due to is being frozen already, used x2 options & the fish was absolutely gorge, no need to clean any extra's of or anything & totally delish - beautiful!
06/10/2021
Leon V.

South Africa
Duo Box
Due to a bad shopping experience I've always been nervous to order anything online. Thank you for restoring my confidence in this process. We had the butterfish for dinner last night and we can't wait to try the rest. Will definitely be ordering again. Thank you
05/10/2021
Thamsanqa M.

South Africa
Best fix box
Bought fish box with , butter fish ..good quality fish neatly packed and labeled
19/09/2021
Inez C.

South Africa
Excellent Quality and Service and Speedy Delivery
Love Greenbox Fish Same day deliveries if you order early and the Fish is always delicious and fresh
01/09/2021
Dennis R.

South Africa
Dennis
This is our second order and not the last. We enjoyed the variety. The ease of ordering and delivery is highly recommended. Keep it up.
27/08/2021
Nancy O.

South Africa
Great service, great quality!
I am very pleased with my purchases. I like that I know exactly where the fish is caught and how. I appreciate this attention to detail on sustainability. The fish is excellent quality and the delivery was efficient and friendly.
25/08/2021
Melissa F.

South Africa
Super Tasty , Affordable and FAST!
I ordered my box the night before and it was with me the following afternoon. I've never been a swordfish fan but after cooking the fillets using two different recipes… I'm officially converted. Great value for money from a local conscious fishery. Greenfish really care about the impact they have on the ocean and it shows in their passion. A great team providing an affordable box with a delicious variety of fish for all the different recipes that require a different texture and flavour. I'll definitely be ordering again!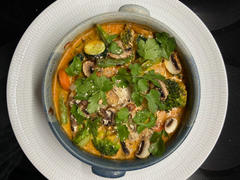 10/08/2021
James P.

South Africa
Great!
We had guests over and we enjoyed this variety of fish. We liked the textures of the meat.
05/08/2021
Hein G.

South Africa
Excellent
Excellent quality , service and experience Highly recommended I order every month my month's supply and was never disappointed Super fast delivery as well Keep up the great service and quality✌️
29/06/2021
Nadia V.

South Africa
Easy, quick and fresh!!
I have not had any of the fish yet but the ordering process took a minute or two, and less than 2 hours later I got a notification that the order has been dispatched. It was delivered shortly after and the delivery person was incredibly nice. The fish looks delicious and the packaging is very nice. I haven't even tasted the fish but will definitely order again!
26/05/2021
Ingrid J.

South Africa
Bought on behalf of a friend
I'm sure it's amazing! My friend's boys all fish and are happy that your site is sustainable. Of course I order fish every week....hogging tuna while the going is good so that's enough said.
17/04/2021
MARK D.

South Africa
Duo box
Best fish in Capetown
13/04/2021
Elaine W.

South Africa
Love the Greenfish Box and the service was excellent!
Brilliant! A pleasure to business with you!
20/03/2021
Heather

South Africa
Duo box
Efficient service and delivery. Boxes arrived the next day, cold and beautifully cleanly packed. The duo box is stunning: amazing selection of fish- what a pleasure to have delicious fresh fish again!!! This company and service is a winner!
18/03/2021
Blanche-Mari S.

South Africa
14/03/2021
Elaine J.

South Africa
Amazing
This was an experiment to fill a new freezer...hasn't lasted long, the fish is delicious, mostly grilled in foil on the braii, will certainly be ordering again very soon. Fantastic service and delivery..so glad I have found Green Fish.
02/03/2021
MARK D.

South Africa
Great will only use Green fish in future
27/02/2021
Erica D.

South Africa
Amazing service!
Ordered 3 different boxes and received within 3 hours! Freshest, tastiest fish in the Southern suburbs.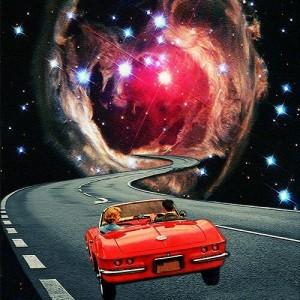 AT
24/02/2021
Alexa T.

South Africa
I can never go back now
Truly amazing. Even though the specific box I ordered was frozen, it tasted fresher than any fish I've ever prepared. All 6 of the fish were so decadent that leftovers was out of the question. Ordering from GreenFish is going to become a regular occurrence, because I'm hooked now. #onlygreenfish
16/02/2021
Elaine W.

South Africa
Love the Greenfish Box and the service was excellent!
This was the second time I ordered this box from you and I love it! I ordered the box at 10h30 and it was delivered by 14h30....excellent, friend and professional service! Its a pleasure dealing with you!