Crayfish Box | Frozen box | Whole West Coast Rock Lobster | x6 | Medium
Regular price
R899
R0
Unit price
per
SECURE
CHECKOUT
via PayFast
SAME DAY
DELIVERY
order by 11am
100%
SATISFIED
or full refund
About

THE ICONIC WEST COAST FAVOURITE

This Whole Crayfish box features 6 whole medium crayfish. They have been carefully selected for you to enjoy with your family or friends.

CONTENTS

6 x Whole Medium Crayfish
Each unit is 280g - 330g (Ave Box size +-1.8kg)

Instructions

Your whole crayfish will arrive frozen, simply store in your freezer (up to 3 months) and use at your leisure. It is best to remove product from packaging to defrost, simply place on a tray in your fridge and allow to thaw slowly.

*After freezing the meat in the legs might shrink.

Any special requests or instructions can be left in the NOTES section at the Checkout. Eg: Your doorbell does not work, you require a phone call before the order arrives, you would like the fillets / steaks vacuum packed seperately or cut into smaller portions etc.

Eco rating

The west coast rock lobster populations are currently under pressure and we only source ours from licensed fishermen who harvest legally against strict quotas and size limits that have been issued by the department of fisheries. They are also offloaded under the watchful eye of the departments inspectors they weigh and record all stock harvested. The style of harvest by ring nets/traps is very selective and has almost no by catch and causes little to no damage on bottom habitats.

ECOSYSTEM IMPACT :

Medium

GEAR USED :

Ring net

SUPPORTING LOCALS :

Yes

DISTANCE TRAVELLED :

100km

DOLPHIN / TURTLE IMPACT :

None

REPRODUCTION POTENTIAL :

Medium

Fishwife Recipes

Lemon Butter Crayfish

Crayfish is very easy to prepare. You will need:

4 medium crayfish
100 g butter
splash of olive oil
2 cloves garlic
1 lemon
1 Tbls salt
salt and pepper

Preparation:

Bring a large pot of water to the boil. Add a tablespoon of salt and stir to dissolve.
Add the crayfish to the water whole and boil for 6-7 minutes depending on the size ( we used medium sized crayfish)
While the crayfish are boiling prepare a bowl of ice cold water.
Once the crayfish have finished boiling, place them in the ice slurry to stop the cooking process.
Once cooled remove the tails, cut the underside of the tail, crack the shell open and remove the meat. Cut the tails in half length ways so you have 8 pieces.
Heat a pan over medium to high heat. Add a splash of olive oil then the butter ( the olive oil prevents the butter from burning). Once the butter has melted add the garlic and fry until tender and fragrant then add the tails, squeeze with lemon and keep basting them with butter for roughly 4 minutes. You don't want to overcook them.
Season with salt and pepper and serve.

Delivery

R65 same-day packaging & delivery fee

 CBD | Southern Suburbs | Houtbay | Plattekloof 

 Deep South | Table View, Blouberg, Melkbos | Durbanville 

 Stellenbosch | Somerset West | Franschhoek | Paarl 




All zoned areas: Monday to Friday

Order before 11am and receive your delivery the same day.

Order after 11am and receive your delivery the following delivery day.

Please note we do not deliver on Saturday, Sunday and Public holidays
Re-delivery fee may apply if delivery cannot be taken between delivery times (14:00 - 17:00) without any prior arrangement and a delivery was attempted. Email [email protected] or call 063 666 2802

We are working hard to extend our range. If you live outside our current delivery range but think there is significant demand in your area, please contact us.

 
Customer Reviews
Write a Review
Ask a Question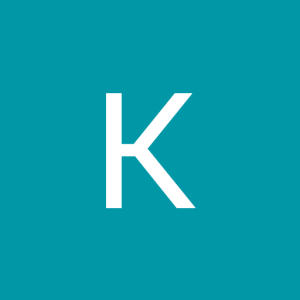 KS
19/12/2021
Kim S.

South Africa
Crayfish Box
The crayfish arrived beautifully and neatly packaged. I'm very happy with my purchase and can't wait to try it.