Classic Hake Bulk Box | Frozen Box | Wild caught | 5kg
Regular price
R549
R0
Unit price
per
SECURE
CHECKOUT
via PayFast
SAME DAY
DELIVERY
order by 11am
100%
SATISFIED
or full refund
About

THE KING OF THE SEA

The name hake is derived from Haki, a mythological Scandinavian Sea King, and today the Spanish still refer to hake as "the king of the sea." So why all these royal monikers and associations? Well, hake is prized for its delicate flesh and mild flavour, as well as its incredible versatility in the kitchen, which allows it to be fried, grilled, baked, braised, cooked in foil or used in soups and stews. All our hake is sourced from long line fishermen departing Cape Town harbour and fishing off Cape Point.

CONTENT

5kg Box of Hake Fillets (approx. 350g per fillet)

Instructions

Your box will arrive frozen with individually wrapped fillets for convenience. Simply store in your freezer (up to 3 months) and use at your leisure. It is best to remove product from packaging to defrost, simply place on a tray in your fridge and allow to thaw slowly.

Eco rating

While hake is a slow growing fish, they are serial spawners, and this makes them incredibly resilient to fishing pressures. In fact, even hake caught through trawling is rated green by SASSI, but in line with our commitment to doing the least harm possible we exclusively source our hake from long line fishermen, for the most ecologically friendly catch possible. And better quality than trawlers.

ECOSYSTEM IMPACT :

Medium

GEAR USED :

Demersal longline

SUPPORTING LOCALS :

Yes

DISTANCE TRAVELLED :

50km

DOLPHIN / TURTLE IMPACT :

Low

REPRODUCTION POTENTIAL :

High

Fishwife Recipes

Crispy Crumbed Hake

Our partner site The Fishwife has shared this wonderful (and easy to make) crumbed hake recipe. You will need:

2 x Hake Fillets
1/2 Cup Cornflake Crumbs (DO NOT SUBSTITUTE)
Salt & Pepper
Shards of butter (approx 2-3 Tbsp)

Preparation:

If you are using frozen hake fillets, you can allow them to defrost in the fridge overnight.
Line a baking tray with tin foil and grease with spray and cook.
Pat dry the fillets on both sides and place on the baking tray skin side down.
Season the fillets with salt and pepper.
Sprinkle the cornflake crumbs over the fillets (about 1/4 cup per fillet). Use your finger or the back of a spoon to evenly coat.
Slice thin shards of butter and evenly space over the fillets.
Switch the grill on to low and place the tray under the grill for approximately 2 minutes allowing the butter to melt.
Once the butter has melted remove from the oven and add extra shards of butter to any areas that have been missed and remained dry.
Place the tray back under the grill, this time on a medium heat setting on the second shelf from the top.
Grill for 10 minutes and remove from the oven.
The crumbs should be a nice golden colour.
Serve immediately with a side or two of your choice.

Delivery

R65 same-day packaging & delivery fee

 CBD | Southern Suburbs | Houtbay | Plattekloof 

 Deep South | Table View, Blouberg, Melkbos | Durbanville 

 Stellenbosch | Somerset West | Franschhoek | Paarl 




All zoned areas: Monday to Friday

Order before 11am and receive your delivery the same day.

Order after 11am and receive your delivery the following delivery day.

Please note we do not deliver on Saturday, Sunday and Public holidays

We are working hard to extend our range. If you live outside our current delivery range but think there is significant demand in your area, please contact us.

 
Customer Reviews
Write a Review
Ask a Question
27/08/2021
Daél J.

South Africa
Always happy!
Individually wrap, perfect for individual meals without having to defrost the entire box.
18/08/2021
Merys F.

South Africa
Classic Hake Bulk Box
As usual it's always a pleasure eating fish from Green Fish just a pity when there is no fresh fish available
11/08/2021
Nomalizo M.

South Africa
09/07/2021
Ronald E.

South Africa
Thumbs up!
Greenfish gets a big thumbs-up from me for the delicious humongous hake fillets delivered in no time! Frozen has never tasted so fresh.
07/07/2021
Venessa E.

South Africa
Very happy with my purchase
I have bought many times and have always been happy with the service and quality. I highly recommend buying from Greenfish
04/06/2021
Melissa S.

South Africa
Classic Hake Bulk Box
Exceptional quality. I was quite surprised by the size of the fillets let alone the box itself. The fish looks amazing!
29/05/2021
Andre L.

South Africa
Phenomenal hake and super fast service
Greenfish supplied us with top quality hake. Was easy to work with these beautiful fresh fillets. They also delivered in less than 24hours to me which was exceptional. Won't be getting my seafood any place other than Greenfish
22/05/2021
Mrs H.

South Africa
Hake
Excellent service and fish!
12/05/2021
Eric V.

South Africa
Great Value
Easy to order, quickly delivered. The fish is awesome...very fresh and a very good size. Great value.
12/05/2021
Maruschka K.

South Africa
Very good
The fish is really tasty and so clean
07/05/2021
Nicolette B.

South Africa
Beautiful Hakr
Delious and fresh. We love your hake.
05/05/2021
Carel N.

South Africa
Classic hake bulk box
Excellent service and excellent quality!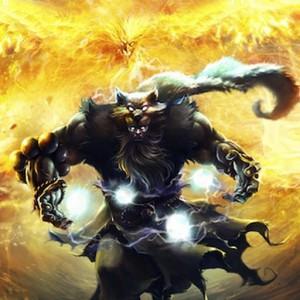 JV
19/04/2021
Jaco v.

South Africa
Best hake I have ever had at home
Fantastic service, hake was packaged very well. It tastes fresh - most full of flavour hake I have ever had the privilege of cooking at home.
08/04/2021
Heidi P.

South Africa
08/04/2021
Daél J.

South Africa
Classic hake bulk box
Perfect, and what made the experience better was that I was able to share it with my family
06/04/2021
Rhett M.

South Africa
5kg Hake
Excellent quality fish. Clever packaging and speedy delivery: highly recommend Green Fish
02/04/2021
Andre M.

South Africa
Green Fish does it again
I took a chance and placed an order online on Wednesday afternoon for the fish special for the Easter Weekend. The Fish was promptly delivered the next day after my golf game as requested. The cherry on top was the guy delivering the fish as he was super friendly and service orientated to such an degree that I spent time marketing the fresh and restaurant quality fish that he had just delivered. He promised to try it out lol. Thank you Green Fish!!
01/04/2021
Erica B.

South Africa
Classic Hake Bulk Box
It is really large fillets!
29/03/2021
Mille-Anne A.

South Africa
D3l8very
I 2ill he using it for Easter Weekend.But thank you for the fantastic service and quick delivery
22/03/2021
Stanley O.

South Africa
Hake large Box
Very impressed. Quick service. The product was as I expected.