Squid Lover's Box | Frozen Box | Wild caught | 3x 900g
Regular price
R649
R0
Unit price
per
SECURE
CHECKOUT
via PayFast
SAME DAY
DELIVERY
order by 11am
100%
SATISFIED
or full refund
About

A GREAT VALUE BOX FOR ANY SQUID LOVER

All our squid is sourced from the Patagonian sea shelf in the cold Atlantic Ocean off the coast of Argentina. This squid species is desired the world over for its flavour and richness in all-important B Vitamins. The Patagonian longfin squid are very short-lived, surviving for only a year, but this makes the population very resilient with a low vulnerability to fishing pressure.

CONTENT

Cleaned squid tubes and heads (3 x packs with approx. 900g each for a total of 2.7kg in your box)

Instructions

Your Squid tubes and heads will arrive frozen, simply store in your freezer (up to 3 months) and use at your leisure. It is best to remove product from packaging to defrost (do not thaw under vacuum/pressure), simply place on a tray in your fridge and allow to thaw slowly.

Any special requests or instructions can be left in the NOTES section at the Checkout. Eg: Your doorbell does not work, you require a phone call before the order arrives, you would like the fillets / steaks vacuum packed seperately or cut into smaller portions etc.

Eco rating

Patagonian Longfin Squid is marked "of least concern" by the ICUN. Our squid is sourced from the Patagonian shelf where population levels are stable, and the squid fishing industry is actively managed with two populations assessments per fishing season. Harvesting is also governed by a harvest management plan.

ECOSYSTEM IMPACT :

Medium Low

GEAR USED :

Demersal trawl

SUPPORTING LOCALS :

No

DISTANCE TRAVELLED :

5000km

DOLPHIN / TURTLE IMPACT :

Low

REPRODUCTION POTENTIAL :

Very high

Fishwife Recipes

Cajun Pan Fired Calamari

The Fishwife shares a recipe with delicious French-American flavours perfect for these tubes and heads. You will need:

1kg Squid Tubes and Tentacles (cleaned)
Butter
Garlic
Cajun Spice
Salt & pepper
Lemon or Lemon Juice
Sushi Mayonnaise or tartar sauce

Preparation:

Heat a dry pan on the stove at high heat.
Pan fry the calamari for approx. a minute or two to allow it to release any excess water.
Take the calamari off the heat, drain in a colander, and set aside.
Pop a good helping of butter into your clean pan.
Add a good helping of garlic.
Throw the dry calamari back into the pan.
Add some Cajun spice and salt & pepper.
Fry in the spices for approx. 3-5 minutes.
Remove from the heat and squeeze some lemon juice over.
Enjoy with a touch of Sushi Mayonnaise or tartar sauce.

Delivery

R65 same-day packaging & delivery fee

 CBD | Southern Suburbs | Houtbay | Plattekloof 

 Deep South | Table View, Blouberg, Melkbos | Durbanville 

 Stellenbosch | Somerset West | Franschhoek | Paarl 




All zoned areas: Monday to Friday

Order before 11am and receive your delivery the same day.

Order after 11am and receive your delivery the following delivery day.

Please note we do not deliver on Saturday, Sunday and Public holidays
Re-delivery fee may apply if delivery cannot be taken between delivery times (14:00 - 17:00) without any prior arrangement and a delivery was attempted. Email [email protected] or call 063 666 2802

We are working hard to extend our range. If you live outside our current delivery range but think there is significant demand in your area, please contact us.

 
Customer Reviews
Write a Review
Ask a Question
Pan seared calamari
This is the third time I have ordered calamari and Green fish delivers on its promise every time. I marinade in lemon juice, parsley, garlic and olive oil 1 hour before pan frying in the Weber. It is delicious. Thanks again Greenfish for your excellent service from ordering to delivery.
25/03/2022
Andrew O.

South Africa
Great Value & a treat for Braai & Fry
Compare this cost to what you pay for an ordinary Calamari Salad starter. Get it right and these will blow that out the water at a fraction of the cost. The hoods we skewer - Lime Juice , Chilli flakes, liquid smoke - low over very high temp charcoal. Quick and Crazy good with a salad. Tentacles get battered and deep fried. These 3 packs provide at least 8 meals for a family of 4. 1 pack fed two families (4 adults 4 kids ) dinner braai and a lunch salad.
27/02/2022
Nicolas B.

South Africa
Excellent product, excellent service!!
The calamari I have ever bought.
25/01/2022
Ashley R.

South Africa
Squid Lover's Box
Great Product and professional individuals, highly recommended
10/01/2022
Di P.

South Africa
Best calamari in town
Plump and tender and delicious!!! Our absolute go-to for calamari
07/01/2022
Martin W.

South Africa
Lovely tender squid
Great quality squid! My Cajun squid salad was a hit.
30/11/2021
Warren F.

South Africa
Greenfish is tops!
So easy to order, delivery the next day. Very well packaged and never comes in a fishy smelly box. They really have though of all the small things. Support local!
28/11/2021
Warren F.

South Africa
Greenfish is tops!
Loving your donations options with the turtle programme, great initiative!
18/10/2021
Adrian

South Africa
16/10/2021
Adrian O.

South Africa
Best in World!!!
What a stunning taste from possibly the best squid fishing grounds in the world. Just cannot be beaten. Tender, sweet and super easy to prepare as good seafood never needs fuss - really, keep it simple! Faultless quality in my view - and I am extremely well fish travelled so aim for nothing but the best! Enjoy.
12/10/2021
Louise S.

South Africa
Excellent
Absolutely excellent and delicious
13/09/2021
Lorraine H.

South Africa
Very good product, nicely cleaned.
The delivery was so quick, ordered it 8am and it was here at 11 am.
19/08/2021
Frits B.

South Africa
09/07/2021
George G.

South Africa
Frozen calamari
Crunchy and sweet flavor. Tasted fresh even though defrosted from frozen. Great to NOT have to clean them myself.
03/05/2021
Janine R.

South Africa
Its really fabulous! The online system is so easy. Ryan and the team are wonderful and always happy to help. The Calamari is fresh and delicious. Delivery is the very next day. We love using Green Fish!
16/04/2021
David B.

South Africa
First timers
Bought to spoil my wife on our anniversary. Stunning. Tender crispy. Only cooked 400 gms which was more than enough as our starter. Excellent value. Need o find more recipes for the balance which excited to cook.
09/04/2021
Gideon V.

South Africa
08/04/2021
Emiliano B.

South Africa
Excellent quality squids
As you open the box you'll realize the good quality and when you cook them the surprise turns into a reconfirmation. Well done Green Fish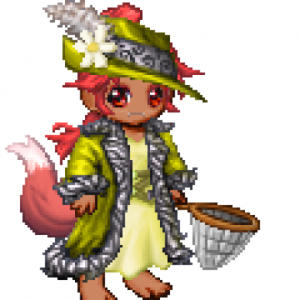 CW
08/03/2021
Cara W.

South Africa
Beautiful squid
I recently purchased the Squid Lover Box, which arrives in 3 frozen 900g packets of squid. The separate packaging is convenient. The squid is beautifully cleaned and delicious. Definitely recommended.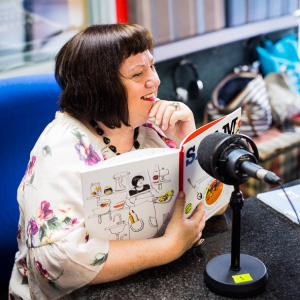 ED
23/02/2021
Errieda D.

South Africa