Large Scallops | Frozen Box | Wild caught
Regular price
R849
R0
Unit price
per
SECURE
CHECKOUT
via PayFast
SAME DAY
DELIVERY
order by 11am
100%
SATISFIED
or full refund
About

NO LONGER JUST FOR DINING OUT

Scallops have long been a favourite in restaurants around the world, known for their unusual property of tasting light, yet rich at the same time. This makes scallops suitable for a wide variety of cooking styles ranging from classic western through to modern Asian dishes. Our Scallop Lover's Box means you can now enjoy this delicacy in your own home.

CONTENTS

Large, cleaned Scallops (approx. 800g per box) 20-40 pieces per pack

Instructions

Your Scallops will arrive frozen, simply store in your freezer (up to 3 months) and use at your leisure. It is best to remove product from packaging to defrost (do not thaw under vacuum/pressure), simply place on a tray in your fridge and allow to thaw slowly.

Any special requests or instructions can be left in the NOTES section at the Checkout. Eg: Your doorbell does not work, you require a phone call before the order arrives, you would like the fillets / steaks vacuum packed seperately or cut into smaller portions etc.

Eco rating

Your box will arrive frozen, simply store in your freezer (up to 3 months) and use at your leisure. It is best to remove product from packaging to defrost (do not thaw under vacuum/pressure), simply place on a tray in your fridge and allow to thaw slowly.

ECOSYSTEM IMPACT :

Medium

GEAR USED :

Bottom trawl

SUPPORTING LOCALS :

No

DISTANCE TRAVELLED :

5000km+

DOLPHIN / TURTLE IMPACT :

Low

REPRODUCTION POTENTIAL :

Medium

Fishwife Recipes

Seared Scallop Pasta with Browned Butter and Sage

Our partner site, The Fishwife, shares a five-star restaurant level recipe, with combination of classic flavours. You will need:

Greenfish Scallops (about 16 - 20 Large)
5 Tbsp Butter
20g fresh Sage Leaves
1/2 cup Parmesan Cheese
3/4 pack of Linguini Pasta
Salt & pepper

Preparation:

Cook pasta as per package instructions. While the pasta is cooking, sear the scallops.
Dry scallops off with a bit of paper towel.
Once most of the moisture has been removed, season both sides with salt and pepper.
In a pan melt the 1 tablespoon of the butter on a medium to high heat.
When the butter is bubbling, place the scallops in the hot pan and sear for 1 to 1 and a half minutes per side depending on how big the scallops are. Do not allow the butter to burn.
The scallops are done when they turn from translucent to white, and they should turn a lovely golden colour on the outside from the caramelization.
Remove scallops from the pan and set aside.
For the sauce, drop the heat to medium and add the remaining 4 tablespoons of butter, allowing it to bubble and melt and turn a golden colour, being careful not to let it burn.
Add the sage leaves and fry for a minute or two.
Place the pasta and seared scallops into the browned butter and sage mixture and toss together.
Add the parmesan, salt and pepper and toss once more.
Serve immediately.

Delivery

R65 same-day packaging & delivery fee

 CBD | Southern Suburbs | Houtbay | Plattekloof 

 Deep South | Table View, Blouberg, Melkbos | Durbanville 

 Stellenbosch | Somerset West | Franschhoek | Paarl 




All zoned areas: Monday to Friday

Order before 11am and receive your delivery the same day.

Order after 11am and receive your delivery the following delivery day.

Please note we do not deliver on Saturday, Sunday and Public holidays
Re-delivery fee may apply if delivery cannot be taken between delivery times (14:00 - 17:00) without any prior arrangement and a delivery was attempted. Email [email protected] or call 063 666 2802

We are working hard to extend our range. If you live outside our current delivery range but think there is significant demand in your area, please contact us.

 
Customer Reviews
Write a Review
Ask a Question
22/02/2022
Georgina G.

South Africa
Delivery & ordering procedures excellent.
Hi, Delivery & ordering procedures excellent. Scallops were out of this world. Thank you Gina
15/02/2022
Charl J.

South Africa
Scallops and Prawns
Excellent service and fresh produce
31/12/2021
Ronald R.

South Africa
Coquilles saint jacques as in france!
Hard to find in south africa… but delicious. Heat up some cream, add a bit of dry white wine, spoon of musterd, a bit of chicken stock, pepper, salt, let sauce slightly boil for 2 minutes, then add scallops for only 20 sec, turn the heath off. Then in the oven (grill) with some gruyere or emmental cheese. Serve when the cheese is golden brown. Bonne apetit!
18/10/2021
Adrian O.

South Africa
Lekker Perfect
Beautiful. I cook my way, no special cuisine recipes, just plain and simple. In this recipe I used a single pan to create a stunning rice with greens and my secret stock, with flash fried scallops. Really lovely. I always think that if you can keep it simple then it is top quality as it will speak for itself.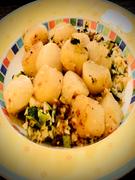 09/10/2021
Ilana G.

South Africa
Gorgeous!
I've just cooked a third of my scallops with a little pea risotto. The scallops were delicious and delicate with a sweet, nutty flavour. Pan fried for 2 mins on each side in some butter and olive oil. A bit of salt and pepper is all you need to bring out their unique flavour. What a treat!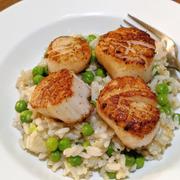 08/10/2021
Margit M.

South Africa
Fantastic Special Treat
The scallops from GreenFish are absolutely scrumptious and well worth the price for an occasional treat or special occasion. The products and service from this company are exceptional and outstanding. Highly recommend!
16/09/2021
Adrian

South Africa
Superb!
Well, having lived in super large scallop diving territory, and perhaps having eaten the best fresh scallops in the world - beards and all, I am still very comfortable to say this frozen variety remains as great as hoped. Reasonably priced, and can be dressed in many ways as the size is truly very good. Of course, I ducked doing the traditional preparation and went for something very different to finish off a super special seafood dish. I have not found better scallops in SA thus far. Well done!!!
16/09/2021
Collin B.

South Africa
Scallops
This is the first time I have bought scallops and can highly recommend them. The service again from Green fish was spot on, the quality of the product superb. I followed the recommended recipe which was simple and worked. delicious.
13/09/2021
Lorraine H.

South Africa
Sumptuous scallops
Excellent. Beatifully prepared and a delight
03/09/2021
JP B.

South Africa
AMAZING
Before I purchased this product, I have never had had scallops in my life. Oh my word! The best way I can describe the taste is an "all-in-one-fish-potjie" on your tongue. The packaging is very professional and the scallops are very decent in terms of size. Would strongly recommend!
11/06/2021
Cedric P.

South Africa
Nice on the package
So far I am very pleased with the package of Scallops. I will only taste them, with chili jam when my son is back home next week. For the salmon fillet, I will have to cut into portion s if I will Not have it whole for a 6 persons diner I will let you know. Thanks
23/05/2021
Bronwyn T.

South Africa
Sensational Scallops
Thank you Greenfish! From start to finish a pleasure... online ordering, easy; delivery, VERY efficient; cooking simple and eating, absolutely YUM!! Can't wait to order more.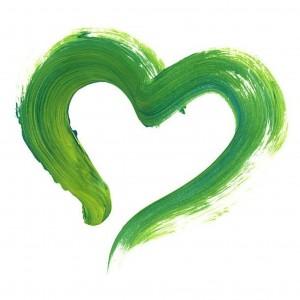 EH
18/05/2021
Elza H.

South Africa
Delicious scallops!
I have been meaning to try scallops for years now… and these were delicious. Already prepped by Greenfish, all I had to do was thaw, seal in a hot pan and add some garlic, lemon and butter sauce. Thank you! I will defs order again. And the service on this order was beyond outstanding - fast and efficient.
13/05/2021
ILIAS D.

South Africa
The only place in Cape Town one can find scallops. And they are really delicious!!
29/04/2021
Roberto G.

South Africa
26/04/2021
Jaco L.

South Africa
Scallop Lover Box
First time customer, great service, awesome delivery time. The scallops were amazing!!! Hassle free in preparing and simply delicious! Already told many people about your website and I will be back soon. Thank you
14/03/2021
Elaine J.

South Africa
Amazing
These scallops are delicious, this will now become a regular order for me.
27/02/2021
Cecilia N.

South Africa
Perrrrrfect‍
In my excitement about my lovely scallops, I posted them with my hake box. That's how delicious these little things were. Well worth the money spent. I had these a couple of months ago at a restaurant and had been looking for them for a while. I then came across Greenfish and safe to say I will never go back. I will definitely be buying again. Simply spectacular!!!
19/02/2021
Lee G.

South Africa
Scallop Lover Indeed!
These scallops are not only enormous, but they are flash frozen to insure the firmness, texture, and flavor of a fresh product, something that is guaranteed when you order from Greenfish. They are scrumptrulescent, to paraphrase Will Ferrell, extraordinary in so many of our favorite recipes, even as scallops rockefeller. We are never disappointed in this delicious harvest from the sea.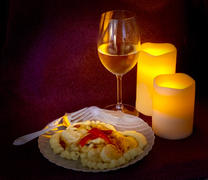 06/02/2021
Steyn N.

South Africa
Scallops Greenfish
Quality good. Service fantastic. Delivery and other instructions followed 100%