Prawn Lover | Frozen Box | Wild caught | 2kg
Regular price
R599
R0
Unit price
per
SECURE
CHECKOUT
via PayFast
SAME DAY
DELIVERY
order by 11am
100%
SATISFIED
or full refund
About

MORE PRAWN FOR YOUR BUCK

A great option for the real prawn lovers out there, this box offers incredible value to those who can't get enough of these delicious crustaceans. These large prawns are caught in the cold Atlantic Ocean between South Africa and Argentina and are frozen whole on the boat to lock in the flavours of the ocean. The prawns arrive at your door frozen whole and are perfect for a big seafood braai.

CONTENTS

2kg King prawns (Between 20 and 40 prawns)

Instructions

Your whole Prawns will arrive frozen, simply store in your freezer (up to 3 months) and use at your leisure. It is best to remove product from packaging to defrost (do not thaw under vacuum/pressure). Simply place on a tray in your fridge and allow to thaw slowly. We are not able to butterfly or de vein prawns, as this would require defrosting and refreezing, which effects quality. These prawns are delivered shell on and vein in.

Any special requests or instructions can be left in the NOTES section at the Checkout. Eg: Your doorbell does not work, you require a phone call before the order arrives, you would like the fillets / steaks vacuum packed seperately or cut into smaller portions etc.

Eco rating

Our prawns are sourced from an Argentinian fishery that is in the final stages of MSC certification. This is in line with efforts by this body to help reduce the impact fisheries have on species populations and ocean ecology, while also finding new ways to reduce harm to seabirds and bycatch.

ECOSYSTEM IMPACT :

Medium high

GEAR USED :

Trawl

SUPPORTING LOCALS :

No

DISTANCE TRAVELLED :

5000km

DOLPHIN / TURTLE IMPACT :

Medium

REPRODUCTION POTENTIAL :

Medium

Fishwife Recipes

Garlic Butter Prawns

Check out this prawn box recipe courtesy of our partner site The Fishwife. It uses the whole box and is simple and delicious. You will need:

2kg Prawns
1 Tbsp Crushed Sea Salt
1 Tbsp Paprika
200g Butter
1 Tbsp Olive Oil
1 Tbsp Garlic (minced)
Lemon wedges

Preparation:

If the prawns are frozen, allow to defrost.
Butterfly the prawns. To butterfly, I use a pair or small sharp scissors to cut the prawn along the spine from the base of the head until the top of the tail. Leave the tail and head on.
De-vein the prawns. To de-vein the prawns, run your fingers along the butterflied spine and pull out the visible dark vein and discard.
Once you have butterflied and de-veined, run the prawns under cold water to clean properly.
Allow excess water to drain off the prawns and place on a tray.
Combine the paprika and salt. Sprinkle this spice mix on the exposed meat of the prawns where you have butterflied them. (You can sprinkle any excess spice mix over the tray of prawns when done).
In a large skillet on medium heat, melt the butter and olive oil.
When bubbling, add the garlic and cook for a minute.
You will need to work in batches as all the prawns will not fit in the skillet at once.
Place the prawns in the bubbling mixture on their backs and allow to cook for 4 minutes. Remove from the pan and set aside in the tray.
Repeat with remaining prawns until all the prawns have been cooked.
Once you have completed this step with all the prawns, place back in the skillet, this time on their sides and cook for a further 3 minutes, tossing them over halfway.
Repeat until all the prawns have been cooked.
Enjoy with a squeeze of lemon and some lemon mayonnaise. (Lemon Mayonnaise: 4 Tbsp of mayonnaise and the juice of 1 lemon).

Delivery

R65 same-day packaging & delivery fee

 CBD | Southern Suburbs | Houtbay | Plattekloof 

 Deep South | Table View, Blouberg, Melkbos | Durbanville 

 Stellenbosch | Somerset West | Franschhoek | Paarl 




All zoned areas: Monday to Friday

Order before 11am and receive your delivery the same day.

Order after 11am and receive your delivery the following delivery day.

Please note we do not deliver on Saturday, Sunday and Public holidays
Re-delivery fee may apply if delivery cannot be taken between delivery times (14:00 - 17:00) without any prior arrangement and a delivery was attempted. Email [email protected] or call 063 666 2802

We are working hard to extend our range. If you live outside our current delivery range but think there is significant demand in your area, please contact us.

 
Customer Reviews
Write a Review
Ask a Question
2kg prawns
Absolutely delicious cooked on the braai, garlic butter and lemon .. yummy
09/04/2022
Deon M.

South Africa
No problems. Great quality
07/04/2022
Justin M.

South Africa
Excellent
Excellent quality & fantastic value for money
30/03/2022
Bruno F.

South Africa
Awesome!
Extremely quick delivery and great size and tasting prawns.
24/01/2022
Dani B.

South Africa
Value for money
Overall a great experience. The service and the prawns were amazing.
19/01/2022
Youves G.

South Africa
Beautiful prawns
Beautiful big succulent prawns! My second purchase! Won't be the last
11/01/2022
Sandy

South Africa
Exceptional Quality
The quality of the prawns is outstanding. I have ordered twice now and both times they were exceptional. The crayfish and mussels are also fabulous. Ordering was so easy and delivery very quick. I can highly recommend Greenfish.
11/01/2022
Marilize B.

South Africa
What a joy!
The prawns were beautiful and so, so tasty! Ordering and delivery was a breeze! Great product and great service!!
10/01/2022
Adrian S.

South Africa
Prawns
Hi, the prawns were good, only problem is that they were not cleaned. Was not sure to ask for that before.
10/01/2022
Adrian S.

South Africa
Prawns
Hi, the prawns were good, only problem is that they were not cleaned. Was not sure to ask for that before.
08/01/2022
Bart S.

South Africa
Prawn in a box
What a feast we had last night! Greenfish you've ticked all the boxes - easy ordering, quick delivery, great quality overall a great experience.
31/12/2021
Kevin F.

South Africa
Prawns
We ordered the 2kg box of prawns. They were delicious.
30/12/2021
Brett H.

South Africa
Blown Away!
Placed the order just before 11am and my perfectly packaged box was delivered no more than 4 hours later! I have yet to see prawns of this size in any other store. The whole process was seamless and will definitely be ordering from Greenfish in future. Hats off to Greenfish ! Can't wait to start cooking!!
21/12/2021
Kay v.

South Africa
Amazing quality
Incredible value for money, prawns were beautifully packed, absolutely delicious and a huge hit with all my guests. I was expecting Takealot style 3-7day lag from ordering to delivery. Imagine my surprise when I placed my order and the courier delivered 3 hours later! Outstanding!
18/12/2021
Astrid L.

South Africa
Highly recommend
Delicious, super fresh and very sweet.
13/12/2021
Marieanna l.

South Africa
Prawn Lover
Good service! Prawns are the best!
14/11/2021
Mahesh V.

South Africa
20/09/2021
Sheryll H.

South Africa
Sheryll H
Amazing service delivery! Perfectly packed! The prawns were a beautiful size and fresh after defrosting, no smells! We will most definitely order any frozen or fresh fish and seafood from Greenfish again soon!
16/09/2021
Collin B.

South Africa
Prawns
Prawns were of a great quality and not a single "mushy" one when cooked. Great taste and good size. Highly recommended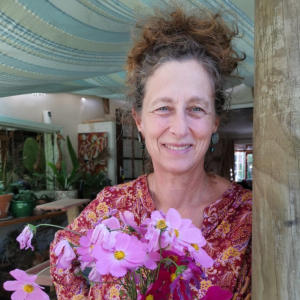 KL
06/08/2021
Karen L.

South Africa
Good First Experience!
I am just entering in to the world of eating shellfish on a regular basis. I asked Luca, from Limoncello, who is my daughter's, boyfriend's uncle, for a recommendation and he pointed me to you. I was a bit nervous, as I'd invited my daughter's boyfriend's mom to share in the meal and was relieved when delivery happened in time and thankful to see that you are true to your word on that. The prawns were divine and I highly recommend the whole experience! Thank you!