Yellowtail Fillets | Fresh Fish Box | Wild caught
Regular price
R429
R0
Unit price
per
SECURE
CHECKOUT
via PayFast
SAME DAY
DELIVERY
order by 11am
100%
SATISFIED
or full refund
About

A DELICATE, FLAVOURFUL SOUTH AFRICAN CLASSIC

The Cape Yellowtail is famed for its high fat content, which makes it one of the best sources of omega-3 fatty acids of any fish. In South Africa yellowtail are associated with the annual sardine run, when they leave their deep-water spawning grounds to feast. Our yellowtail is low impact, wild caught by artisanal, handline fishermen off Struisbaai, Cape Point and up the west coast.

CONTENT

2 x Yellowtail Fillets (Approx. 1800g-2200g per box)

Or 4 x smaller fillets with total weight of 1800g-2200g*

Or a single fillet cut in half with a total weight of 1800g-2200g*

*product spec may vary depending on the size of the fish we have caught

Instructions

Your Yellowtail fillets will arrive fresh, simply store in your fridge and use at your leisure (up to 5 days). For home freezing, freeze on the day of arrival, and use within 3 months. Yellowtail flesh colour may change colour from a light white to light brown once frozen (this is normal).

*pin bones are in

Any special requests or instructions can be left in the NOTES section at the Checkout. Eg: Your doorbell does not work, you require a phone call before the order arrives, you would like the fillets / steaks vacuum packed seperately or cut into smaller portions etc.

Eco rating

Yellowtail is a fast breeding, faster growing and highly resilient fish, with unpredictable seasonal migrations. The latest stock assessments conducted by SASSI indicate populations are healthy and not at risk from overfishing. Our yellowtail is caught using artisanal landlines, this highly selective fishing method has a low impact on the marine environment.

ECOSYSTEM IMPACT :

Low

GEAR USED :

Single line and hook

SUPPORTING LOCALS :

Yes

DISTANCE TRAVELLED :

200km

DOLPHIN / TURTLE IMPACT :

None

REPRODUCTION POTENTIAL :

Very high

Fishwife Recipes

Classic Yellowtail Braai

Preparing yellowtail on the braai imparts a smoky flavour that beautifully compliments this delicious fish. Let The Fishwife show you how. You will need:

750g Greenfish Yellowtail Fillet, skin on (plus minus 250g per person)
A few knobs of Butter
2-3 teaspoons of crushed Garlic
Salt & Pepper

Preparation:

Place the fillet on the braai grid skin side down and season with salt and pepper. Spread a few teaspoons of crushed garlic over the fillet and place a couple of knobs of butter on top.
Place the grid high above the coals on a medium heat and braai skin side down. Cooking on a medium heat high above the coals will prevent the skin from burning. You will see the meat change from translucent pink to white. Cook until you can see this colour change has just gone past halfway (this process will take approximately 15 -18 minutes).
Flip the grid over so that the flesh side is now above the coals and cook for approximately 3-5 minutes until almost done. When the fillet looks 95% cooked remove from the heat as it will continue to cook once taken off the coals.
Enjoy with friends!

Delivery

Delivery

R65 same-day packaging & delivery fee
Free delivery on all orders over R1,200*

*Free delivery only applies for orders that are in the standard delivery zone.

 CBD | Southern Suburbs | Houtbay | Plattekloof 

 Deep South | Table View, Blouberg, Melkbos | Durbanville 

 Stellenbosch | Somerset West | Franschhoek | Paarl 




All zoned areas: Monday to Friday

Order before 11am and receive your delivery the same day.

Order after 11am and receive your delivery the following delivery day.

Please note we do not deliver on Saturday, Sunday and Public holidays
Re-delivery fee may apply if delivery cannot be taken between delivery times (14:00 - 17:00) without any prior arrangement and a delivery was attempted. Email [email protected] or call 063 666 2802

Collection

Collections are free and take place Monday to Friday.
Orders placed online before 11am will be ready to collect same-day from 12h00 to 5pm.
Orders placed online after 11am will be made ready for collection the following working day, from 12h00 to 5pm.
Should you place your order after 11am and need it that day, or need to collect before 11am (Monday to Friday) please contact our office 063 666 2802 and we will get it ready for you, it normally takes us an hour to cut and prepare.

Google Maps Search : Greenfish

Greenfish factory is located in N'Dabeni (Maitland) off Berkley Road turn into Ryger Road.  Drive +-300m and the road will bend sharply to the left.  We are situated  in the bend in a complex called Berkley Square.  Ask security for Greenfish Collections.  Please park outside the home collection door and ring bell.  It is well sign posted. Please park right outside the door.  

We are working hard to extend our range. If you live outside our current delivery range but think there is significant demand in your area, please contact us.

 
Customer Reviews
Write a Review
Ask a Question
28/10/2023
pieter c.

South Africa
...new wife...
My first time buying from Greenfish, but I was not disappointed! The yellowtail fillets were fantastic. The only problem now is that I have a new wife - "Fish wife, I love you!"
11/10/2023
Anneke

South Africa
Yellowtail
Yellowtail on the braai in the middle of the Karoo! Absolutely exceptional quality, what a treat.
29/09/2023
Freda W.

South Africa
Yellowtail fillets
As usual, delicious is an understatement. I swear the fish was still swimming the night before I received it - beautifully fresh. We braaied the one fillet (it was huge) on the Weber and I am still deciding how to prepare the other one. WIll probably make a lekker Durban fish curry!
29/09/2023
Steven

South Africa
Immaculate service.
As somebody who has had experience as a chef in some of the worlds best restaurants , I would just like to applaud you and your team on such outstanding service. I understand top tier service like this for the likes of La Colombe , but when I placed my order at 9am from my couch in Somerset West and then received the most delicious and fresh fillets of yellowtail within a few hours, which already had the pin bones removed! I was lost for words. Absolutely outstanding.
24/09/2023
Fred V.

South Africa
Fresh yellowtail fillets
I'm always blown away by the quality of your fresh fish. Beautifully cleaned, promptly delivered and even with an ice pack. And with your braai recipe it was delicious!!!! Thanks!!
23/09/2023
Zulfah A.

South Africa
Buttery Yellow Tail
It was delicious and buttery! My entire family enjoyed it including my kids who can be quite picky
22/09/2023
Jane A.

South Africa
So happy with my first purchase.
Excellent. Fresh. Well packaged with cooler bags. And lovely large fillets. The fish was really delicious. Thank you so much. I'll be bacl.
21/09/2023
Adrie S.

South Africa
Yellowtail Order
Thank you for your exceptional service when both payment platforms were down. You immediately found a solution for me so that I could make my payment and not miss out on this offer. Excellent quality product and service.
17/09/2023
Cathy A.

South Africa
Ceviche
We bought the freshest most tender yellowtail for an exquisite papaya avocado, fennel, radish and chili ceviche. It was delicious. Green fish deliver so swiftly making the whole experience very relaxing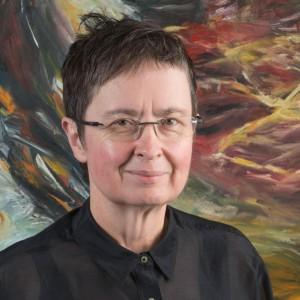 EG
06/09/2023
Elsabe G.

South Africa
Fresh, clean and delicious
Delivered. Easy on the braai. No hassle. Very happy.
05/08/2023
Laura D.

South Africa
As fresh as it gets
Greenfish never disappoints. Fantastic quality, always fresh and great service.
03/08/2023
maureen l.

South Africa
Yellowtail fillets
Very good service and the fish is outstanding
24/07/2023
Jonathan P.

South Africa
Yellow tail fillets
Once again outstanding! Thank you
23/06/2023
José B.

South Africa
Perfect!
Timely, quick, well packed, on time delivery, and above all, fresh, juicy, top quality. It's the first time I've tried your product, but it won't be the last one
20/04/2023
Najeeb E.

South Africa
Quality fresh fish delivered same day!
Quality service and product. Great overall experience
08/04/2023
Ian G.

South Africa
Go to fish for catering orders
As usual you guys has delivered ,we truly love the quality of your product.
02/04/2023
Sylvia A.

South Africa
Highly recommended
We were very happy with our yellow tail fillets and the service. Freshest fish you can get.
26/03/2023
Karin M.

South Africa
Best fresh yellowtail
From the service to unboxing my purchase was absolutely impeccable. I just loved the way the fish was packed....awesome. Best yellowtail I've ever had and my guest fully agreed.
20/03/2023
Anthony P.

South Africa
GREAT QUALITY FISH
The same day delivery is an incredible service. Our guests were blown away by the fish, will certainly be a return customer.
15/02/2023
Darryl S.

South Africa
Yellowtail Fillets
The fillets are as good as they usually are. Well done I thanks for the great service.