Classic Hake Bulk Box | Frozen Box | Wild caught | 5kg
Regular price
R649
R0
Unit price
per
SECURE
CHECKOUT
via PayFast
SAME DAY
DELIVERY
order by 11am
100%
SATISFIED
or full refund
About

THE KING OF THE SEA

The name hake is derived from Haki, a mythological Scandinavian Sea King, and today the Spanish still refer to hake as "the king of the sea." So why all these royal monikers and associations? Well, hake is prized for its delicate flesh and mild flavour, as well as its incredible versatility in the kitchen, which allows it to be fried, grilled, baked, braised, cooked in foil or used in soups and stews. All our hake is sourced from long line fishermen departing Cape Town harbour and fishing off Cape Point.

CONTENT

5.0kg Box of Hake Fillets* (approx. 450g+ per fillet)

*The rib bones have been removed but some bones will remain.

Instructions

Your Hake fillets will arrive frozen with individually wrapped for convenience. Simply store in your freezer (up to 3 months) and use at your leisure. It is best to remove product from packaging to defrost, simply place on a tray in your fridge and allow to thaw slowly.

Any special requests or instructions can be left in the NOTES section at the Checkout. Eg: Your doorbell does not work, you require a phone call before the order arrives, you would like the fillets / steaks vacuum packed seperately or cut into smaller portions etc.

Eco rating

While hake is a slow growing fish, they are serial spawners, and this makes them incredibly resilient to fishing pressures. In fact, even hake caught through trawling is rated green by SASSI, but in line with our commitment to doing the least harm possible we exclusively source our hake from long line fishermen, for the most ecologically friendly catch possible. And better quality than trawlers.

ECOSYSTEM IMPACT :

Medium

GEAR USED :

Demersal longline

SUPPORTING LOCALS :

Yes

DISTANCE TRAVELLED :

50km

DOLPHIN / TURTLE IMPACT :

Low

REPRODUCTION POTENTIAL :

High

Fishwife Recipes

Crispy Crumbed Hake

Our partner site The Fishwife has shared this wonderful (and easy to make) crumbed hake recipe. You will need:

2 x Hake Fillets
1/2 Cup Cornflake Crumbs (DO NOT SUBSTITUTE)
Salt & Pepper
Shards of butter (approx 2-3 Tbsp)

Preparation:

If you are using frozen hake fillets, you can allow them to defrost in the fridge overnight.
Line a baking tray with tin foil and grease with spray and cook.
Pat dry the fillets on both sides and place on the baking tray skin side down.
Season the fillets with salt and pepper.
Sprinkle the cornflake crumbs over the fillets (about 1/4 cup per fillet). Use your finger or the back of a spoon to evenly coat.
Slice thin shards of butter and evenly space over the fillets.
Switch the grill on to low and place the tray under the grill for approximately 2 minutes allowing the butter to melt.
Once the butter has melted remove from the oven and add extra shards of butter to any areas that have been missed and remained dry.
Place the tray back under the grill, this time on a medium heat setting on the second shelf from the top.
Grill for 10 minutes and remove from the oven.
The crumbs should be a nice golden colour.
Serve immediately with a side or two of your choice.

Delivery

Delivery

R65 same-day packaging & delivery fee
Free delivery on all orders over R1,200*

*Free delivery only applies for orders that are in the standard delivery zone.

 CBD | Southern Suburbs | Houtbay | Plattekloof 

 Deep South | Table View, Blouberg, Melkbos | Durbanville 

 Stellenbosch | Somerset West | Franschhoek | Paarl 




All zoned areas: Monday to Friday

Order before 11am and receive your delivery the same day.

Order after 11am and receive your delivery the following delivery day.

Please note we do not deliver on Saturday, Sunday and Public holidays
Re-delivery fee may apply if delivery cannot be taken between delivery times (14:00 - 17:00) without any prior arrangement and a delivery was attempted. Email [email protected] or call 063 666 2802

Collection

Collections are free and take place Monday to Friday.
Orders placed online before 11am will be ready to collect same-day from 12h00 to 5pm.
Orders placed online after 11am will be made ready for collection the following working day, from 12h00 to 5pm.
Should you place your order after 11am and need it that day, or need to collect before 11am (Monday to Friday) please contact our office 063 666 2802 and we will get it ready for you, it normally takes us an hour to cut and prepare.

Google Maps Search : Greenfish

Greenfish factory is located in N'Dabeni (Maitland) off Berkley Road turn into Ryger Road.  Drive +-300m and the road will bend sharply to the left.  We are situated  in the bend in a complex called Berkley Square.  Ask security for Greenfish Collections.  Please park outside the home collection door and ring bell.  It is well sign posted. Please park right outside the door.  

We are working hard to extend our range. If you live outside our current delivery range but think there is significant demand in your area, please contact us.

 
Customer Reviews
Write a Review
Ask a Question
18/11/2023
Jill R.

South Africa
Frozen hake
Fish looks great and wasn't difficult to separate before storing in home freezer. Really good value
11/11/2023
Justine P.

South Africa
AMAZING BEYOND WORDS
Wow wow wow! What an experience from start to finish. This company has really thought of everything. I received automated whatsapp messages as soon as I ordered, which was then followed by updates and a link to track the driver. I received my order within a few hours and the driver was so friendly. AND last but not least, the quality of the fish is excellent. I will definitely be spreading the word and ordering regularly. Thanks so much!
10/11/2023
Jaehoon J.

South Africa
Plastic packaging is a potential hazard
The blue plastic film that is used to cover the fish is difficult to remove while the fish is frozen. I accidentally cooked a whole fillet before I realised a tiny bit remained on the food. Honestly a shame to waste food. The previous packaging was so much more user-friendly. Please return to it.
18/10/2023
Paul M.

South Africa
Good service and good product
Very good Product and friendly sevice from Delivery man
04/10/2023
Rentia W.

South Africa
Best provider
Loved the fact the each portion was individually vacuum packed. Absolutely great, fast and efficient service.
23/08/2023
Christiaan F.

South Africa
Ocean fresh quality
Top quality fish and the best service in Cape Town
28/07/2023
EDDIE C.

South Africa
GREAT HAKE SURPRISE
It was MAGNIFICENT ...HUGE FILLET PORTIONS....FULL OF FLAVOUR AND WILL DEFINITELY ORDER AGAIN .I HAVE BEEN TELLING MY FRIENDS ABOUT IT....HOPE YOU GET MORE BUSINESS FROM MY RECOMMENDATIONS
27/07/2023
Elrine K.

South Africa
Classic Hake Bulk Box | Frozen Box | Wild caught | 5kg
Greenfish gets a thumbs up from me! Easy, convenient and best quality fish I have bought thus far! Will most definitely recommend the product and their client service.
25/07/2023
Zelda T.

South Africa
5kg box of frozen hake
What a wonderful experience, from online purchase, to delivery to my frying pan. Delivery was quick and the quality of the hake is absolutely superb. Greenfish is highly recommended!!!
17/06/2023
Anthea L.

South Africa
One of my best and favourite family fish which is enjoyed by all young and old... The quality and freshness is the best. Thank you Team Greenfish
16/04/2023
Lizel W.

South Africa
Excellence on steroids
Brilliant service Greenfish ! Enail communication with Ryan was prompt and efficient , delivery on the same day and the fish was nicely wrapped . The fix was more than superb and will definitely order again♥️
07/04/2023
Leonita D.

South Africa
Awesomeness
Best fish ever and great packaging.
06/04/2023
Hugo P.

South Africa
Hake
This is the best Hake in Cape Town
04/04/2023
Adrian M.

South Africa
Still the best fish
Never disappointed with our purchases.
16/03/2023
Paul M.

South Africa
Good service and good quality
Very nice and tasty and fresh Thank you very much
14/03/2023
Christo

South Africa
Frozen hake box
Fresh and tasty! Very impressed!
28/02/2023
Beverley W.

South Africa
Hake & Kingklip
Very happy with the service received, delivery and packaging. Product look of good quality, however, have not tried it yet. Will submit further review when we do. One comment - can the hake be portioned and skin removed. When will soles be back in stock. many thanks
27/01/2023
Wilfred v.

South Africa
Hake, taste like steak
Fantastic, freshest fish in town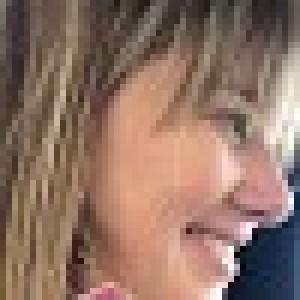 MP
26/01/2023
Maryvonne P.

South Africa
Superb
You won't be disappointed. Best hake! Perfect size. Super fresh.
20/01/2023
Paul H.

South Africa
Hake
Fantastic fish well packed large thick portions and very tasty.