Super Frozen Tuna | Sushi Block | Tuna Steaks (cut your own)
Regular price
R699
R0
Unit price
per
SECURE
CHECKOUT
via PayFast
SAME DAY
DELIVERY
order by 11am
100%
SATISFIED
or full refund
About

This box features a premium cut Super Frozen Yellowfin Tuna Sushi Block. This Super Frozen Yellowfin Tuna Sushi Block is suitable to cut your sashimi and sushi nigiri from or simply cut your own tuna steaks from it for the braai or sear in the pan.

CONTENTS

1x Super Frozen Yellowfin Tuna Sushi Block (+-1700g-1900g per box )

Instructions

Your Super frozen sushi block will arrive frozen. Simply store in your freezer (up to 6 months) and use at your leisure. It is best to remove product from packaging to defrost (do not thaw under vacuum/pressure), simply place on a tray in your fridge and allow to thaw slowly.

Any special requests or instructions can be left in the NOTES section at the Checkout. Eg: Your doorbell does not work, you require a phone call before the order arrives, you would like the fillets / steaks vacuum packed seperately or cut into smaller portions etc.

Eco rating

All our Yellowfin Tuna is caught with a pole and line (one fish at a time) by fishermen in the cold waters off Cape Point. This method of catch is rated green by SASSI with zero bycatch and least possible impact on ocean ecology.

ECOSYSTEM IMPACT :

Low

GEAR USED :

Single line and hook / Pole caught

SUPPORTING LOCALS :

Yes

DISTANCE TRAVELLED :

50km

DOLPHIN / TURTLE IMPACT :

None

REPRODUCTION POTENTIAL :

Very high

Fishwife Recipes

The Ultimate Tuna Marinade

The Fishwife is here to share a delicious recipe. You will need:

3-4 Yellowfin Tuna Steaks
1/4 cup orange juice
1/4 cup soy sauce
2 Tbsp sesame oil (or olive oil)
1 Tbsp lemon juice
2 Tbsp fresh parsley (chopped)
1/2 tsp Oregano fresh (alternatively you can use dried)
1 tsp minced garlic
1 Tbsp honey
Salt & Pepper

Preparation:

Place tuna steaks in a big ziplock bag.
Mix all of the ingredients together in a jug and pour into the bag with the tuna steaks.
Make sure the bag is sealed properly and pop in the fridge. (I placed my bag in a braai dish just to make sure that if there was some leakage it wouldn't make a mess).
Leave the steaks for 2-3 hours, or overnight, turning the bag over occasionally.
Remove from the bag and braai or pan fry as you please! Use the excess marinade to baste as you go! Enjoy.

Delivery

Delivery

R65 same-day packaging & delivery fee
Free delivery on all orders over R1,200*

*Free delivery only applies for orders that are in the standard delivery zone.

 CBD | Southern Suburbs | Houtbay | Plattekloof 

 Deep South | Table View, Blouberg, Melkbos | Durbanville 

 Stellenbosch | Somerset West | Franschhoek | Paarl 




All zoned areas: Monday to Friday

Order before 11am and receive your delivery the same day.

Order after 11am and receive your delivery the following delivery day.

Please note we do not deliver on Saturday, Sunday and Public holidays
Re-delivery fee may apply if delivery cannot be taken between delivery times (14:00 - 17:00) without any prior arrangement and a delivery was attempted. Email [email protected] or call 063 666 2802

Collection

Collections are free and take place Monday to Friday.
Orders placed online before 11am will be ready to collect same-day from 12h00 to 5pm.
Orders placed online after 11am will be made ready for collection the following working day, from 12h00 to 5pm.
Should you place your order after 11am and need it that day, or need to collect before 11am (Monday to Friday) please contact our office 063 666 2802 and we will get it ready for you, it normally takes us an hour to cut and prepare.

Google Maps Search : Greenfish

Greenfish factory is located in N'Dabeni (Maitland) off Berkley Road turn into Ryger Road.  Drive +-300m and the road will bend sharply to the left.  We are situated  in the bend in a complex called Berkley Square.  Ask security for Greenfish Collections.  Please park outside the home collection door and ring bell.  It is well sign posted. Please park right outside the door.  

We are working hard to extend our range. If you live outside our current delivery range but think there is significant demand in your area, please contact us.

 
Customer Reviews
Write a Review
Ask a Question
20/08/2023
David B.

South Africa
Tuna Block
I had wanted to order a Fresh Tuna block but unfortunately, they we out of stock until the morning I collected the Frozen block. In future I will only order fresh as there is certainly a discernable difference between the fresh and frozen blocks.
27/07/2023
MARCO V.

South Africa
GreenFish Frozen Tuna
Amazing product! This is proper restaurant sushi grade tuna. Delivered promptly and on time. Ryan and his team at Greenfish are world class.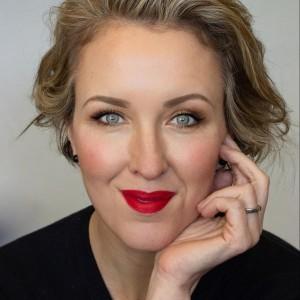 IV
14/03/2023
Ilse v.

South Africa
Impeccably fresh
Beautifully dark red tuna, impeccably fresh after being thawed, perfect texture. Will definitely buy again.
09/03/2023
Gary C.

South Africa
24/02/2023
Nicole S.

South Africa
Excellent service
Admin on point, service and delivery on time!
06/02/2023
Andries K.

South Africa
Unbelievable service and quality of Tuna
The best quality Frozen Tuna i have ever bought and eaten , was perfect for Sashimi and Pepper crusted tuna steaks , service was impeccable and staff on whatsapp was so helpful with all my questions……: i will definitely be a lifetime client and look forward to trying some other products sold by Greenfish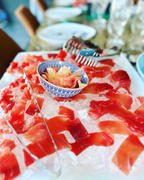 05/02/2023
Hennie N.

South Africa
05/02/2023
chean r.

South Africa
Tuna
Fantastic quality - thank you
27/01/2023
Chane J.

South Africa
Amazing
Received same day as ordered. Amazing quality. Portioned and vacuumed as per my special request.
23/01/2023
Marelise C.

South Africa
Sushi Block
It was fantastic!
22/01/2023
Sam A.

South Africa
Super frozen Tuna block
Fantastic! Braised the tuna in a marinade of soya, sesame oil and peri peri. Then sliced into thin slivers and placed in lettuce cups with wasabi, ginger and sushi mayo- delicious- guests loved it!
20/01/2023
Andrie-Maryna v.

South Africa
Frozen sushi block
Amazing service and quality as always
21/11/2022
Tony B.

South Africa
Great product
We had guests over for dinner. Defrosted for a day and a half - perfect seared tuna. Sushi grade - to perfection
13/09/2022
Tyrone d.

South Africa
Excellent product.
Great. Nice and fresh. Enjoyed my tuna very much.
14/08/2022
Wynand V.

South Africa
Quality supreme
Every opportunity to work with this product is a treat
03/08/2022
Ann D.

South Africa
Always good service and fresh fish from Green Fish
Thank you so much for the great fish items that were delivered to us. It was very tasty. regards Ann
23/07/2022
Neels B.

South Africa
Tuna block
Excellent service and very good quality! Thank you
22/07/2022
Lauren J.

South Africa
Beautiful
Superb quality! Will definitely buy again
15/07/2022
Anthea L.

South Africa
Best ever.... Thank you
Amazing from start to finish.
02/02/2022
Anthony J.

South Africa
Super frozen tuna
It was really super! And delivery was very efficient. Many thanks!