Clean Octopus Hands |Frozen Box | Wild caught
Regular price
R169
R0
Unit price
per
SECURE
CHECKOUT
via PayFast
SAME DAY
DELIVERY
order by 11am
100%
SATISFIED
or full refund
About

PUT YOUR HANDS TOGETHER FOR…

Our octopuses come from the cold waters off Cape Point, where they are either caught as bycatch from demersal trawling or on longlines. Contrary to their squishy reputation octopuses are incredibly tough and resilient animals. They live short lives, grow quickly and can adapt to temperature and environmental changes with ease. This means that while many fish populations are on the decline these cephalopods are increasing. This box contains octopus' hands (the tentacles complete with suckers). These hands have a salty flavour and a soft chewy texture that makes them a favourite in seafood salads.

CONTENTS

1x Octopus Hands Pack (approx. 0.85kg - 1kg per box)

Instructions

Your box will arrive frozen, simply store in your freezer (up to 3 months) and use at your leisure. It is best to remove product from packaging to defrost, simply place on a tray in your fridge and allow to thaw slowly.

Eco rating

Octopuses are fast growing with a short life span of 1 – 2 years. This property alone makes them a very sustainable catch. Because these animals are so elusive, it is incredibly difficult to get an accurate sense of their population levels. However, due to their resourcefulness, their populations have been shown to be incredibly resilient with a low vulnerability to fishing pressures.

ECOSYSTEM IMPACT :

Medium low

GEAR USED :

Demersal trawl

SUPPORTING LOCALS :

Yes

DISTANCE TRAVELLED :

50km

DOLPHIN / TURTLE IMPACT :

Low

REPRODUCTION POTENTIAL :

High

Fishwife Recipes

Easy Octopus Braai

Did you know that octopus is great on the braai? Our partner site The Fishwife shows us how. You will need:

1 Greenfish octopus hands pack
Olive Oil
Crushed Garlic
1 Lemon
Salt & pepper
Fresh Parsley

Preparation:

Place the octopus in a pot on the stove and cover with water. Bring to the boil and boil for 45 minutes.
Remove the octopus from the pot and place into a dish, drizzle with olive oil, add some crushed garlic and a crack of salt & pepper.
Allow to marinade and cool down for at least an hour.
Once marinaded, cut the legs apart to make 8 easy strips to braai. Place back in the marinade until ready to cook.
On a medium to high heat, braai the octopus for roughly 4 minutes per side.
Remove from the fire and squeeze over the juice of a whole lemon as well as some more seasoning should it require.
Serve with my lemon mayonnaise if desired.

Delivery

R65 same-day packaging & delivery fee

 CBD | Southern Suburbs | Houtbay | Plattekloof 

 Deep South | Table View, Blouberg, Melkbos | Durbanville 

 Stellenbosch | Somerset West | Franschhoek | Paarl 




All zoned areas: Monday to Friday

Order before 11am and receive your delivery the same day.

Order after 11am and receive your delivery the following delivery day.

Please note we do not deliver on Saturday, Sunday and Public holidays

We are working hard to extend our range. If you live outside our current delivery range but think there is significant demand in your area, please contact us.

 
Customer Reviews
Write a Review
Ask a Question
20/09/2021
Adrian

South Africa
Top Class Meal
Really excellent octopus, easy to prepare and delicious to eat. A very special meal carefully cooked then nicely finished on the grill and drizzled with olive oil, butter, garlic and lemon (two platters in photos show totally quantity of one pack). Unbeatable! Will definitely buy again.
07/04/2021
Henk H.

South Africa
23/03/2021
Anna S.

South Africa
Yummy Yummy
The Octopus was so Good. Thank You guys
03/03/2021
Johannes C.

South Africa
Octopus hands
Good quality and value.
25/02/2021
Amanda M.

South Africa
Best Octopus out there!
There's nothing like cleaning your own octopus that makes one appreciate being able to order one that has already been cleaned. Makes life so much easier! Thank you.
19/02/2021
Cameron W.

South Africa
Local octopus greek style
The best cleanest freshest tastiest octopus in South Africa
27/01/2021
HATTI Z.

South Africa
OCTOPUS
Best Octopus I've had here in SA ! Definitely ordering again have already recommended it to friends, ! It's a must try !
15/01/2021
Chris B.

South Africa
Octopus Box & Live Oysters
Hi There Ryan This was simply fantastic. Same day delivery and awesome product. I was so impressed that I shared a video of the opening of the box on FB and shared with all to support you guys. Thanks Chris
13/01/2021
Pieter

South Africa
Fantastic!
I love octopus but hate cleaning it. When the product arrived frozen, I could already see that it was perfectly cleaned. I simply thawed it for a few hours, rinsed it once and it was ready to be cooked the way I like it. No fuss and great fresh taste. I'm buying some more soon!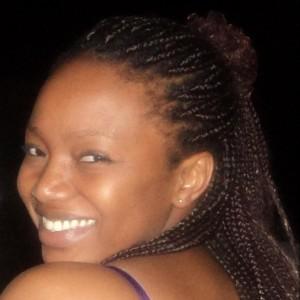 AM
06/01/2021
Amanda M.

South Africa
31/12/2020
Ramsay M.

South Africa
29/12/2020
fay f.

South Africa
Tender and succulent
The product was well cleaned and easy to handle. Braised in wine, fish stock, leeks and bay leaves then grilled over the coals. Tasty, tender and succulent!
23/12/2020
Chris N.

South Africa
Super efficient and easy
Was so thankful that the entire process was just a breeze. Easy payment options online. And even all the way put in Wellington, they managed to deliver same day. Products looks good and I can't wait to give the arms a go
28/11/2020
Amir P.

South Africa
Great octopus
So good, had this on a grill :)
12/10/2020
Michelle D.

South Africa
Octopus
It was amazing. My first time preparing octopus, will definitely order again
08/10/2020
Richard G.

South Africa
Greenfish Octopus
Excellent - same day delivery very fresh, superb flavour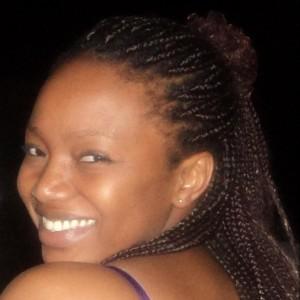 AM
05/10/2020
Amanda M.

South Africa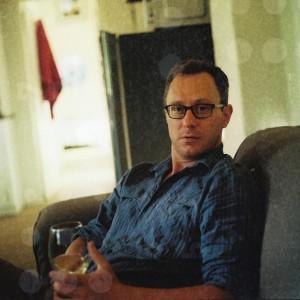 GM
02/10/2020
Gerhard M.

South Africa
Great!
Really fresh and delicious. Impressed
29/09/2020
Mitch S.

South Africa
Fresh delicious fast
Really delicious! Chargrilled it over hot coals! Wonderful!