Red Roman | Fresh Fish Box | Caught in Struisbaai
Regular price
R299
R0
Unit price
per
SECURE
CHECKOUT
via PayFast
SAME DAY
DELIVERY
order by 11am
100%
SATISFIED
or full refund
About

This Red Roman has been locally and sustainably caught by our artisanal handline fisherman, one hook, one line, one fish at a time. We have carefully selected for you to enjoy with your family or friends.

CONTENTS

1 x Red Roman(+1200g-1300g per fish)

*or 2 x Red Roman ( +_700g-900g per fish )

Instructions

Your Red Roman will arrive fresh, simply store in your fridge and use at your leisure (up to 5 days). For home freezing, freeze on the day of arrival, and use within 3 months.

Any special requests or instructions can be left in the NOTES section at the Checkout. Eg: Your doorbell does not work, you require a phone call before the order arrives, you would like the fillets / steaks vacuum packed seperately or cut into smaller portions etc.

Eco rating

"Traditional linefishing uses rod and reel or handline equipment operated from small skiboats and deckboats. Linefishing is a relatively selective fishing method with few impacts on the marine environment and little incidental bycatch." SASSI webpage

src=https://cdn.shopify.com/s/files/1/0362/4930/5132/files/geco3.svg>

ECOSYSTEM IMPACT :

Medium

GEAR USED :

Single line and hook

SUPPORTING LOCALS :

Yes

DISTANCE TRAVELLED :

200km

DOLPHIN / TURTLE IMPACT :

None

REPRODUCTION POTENTIAL :

Medium

Fishwife Recipes

Whole Fish on the Braai

The Fishwife is here to share a delicious recipe. You will need:

Whole Red Roman (or any whole small fish)
1 x Red Onion
1 big handful of Coriander
2 tsp Garlic
1 tsp chopped Chilli
2 tsp grated Ginger
1/2 cup Soy sauce
Salt & pepper
1 Lemon

Preparation:

Scale the Red Roman if not already done. An easy way to do this is by pulling a fork against the grain which will take the scales off.
Make sure your fish is gutted and the cavity is nice and clean.
Score the skin of the fish to allow the flavours of your marinade to infuse into the meat.
Chop the red onion and coriander and fill the cavity of the fish
Grate some lemon rind into the cavity. Set the lemon aside for later.
Mix together the garlic, chilli, ginger and soy sauce and use this to coat the fish (pour and rub half the mixture over the fish, keeping remaining half for basting throughout the cooking process).
Place fish in a braai grid which has a handle and can close and be turned easily.
Cook the whole fish over medium coals for approximately 20 - 25 minutes, flipping every 3-5 minutes so that the skin doesn't burn. Using a basting brush, paint the fish with the marinade with every flip.
The fish is done when the eyes are white and the skin has pulled tight. If you take a fork and pull the meat from the back bone, it should pull away easily.

Delivery

R65 same-day packaging & delivery fee

 CBD | Southern Suburbs | Houtbay | Plattekloof 

 Deep South | Table View, Blouberg, Melkbos | Durbanville 

 Stellenbosch | Somerset West | Franschhoek | Paarl 




All zoned areas: Monday to Friday

Order before 11am and receive your delivery the same day.

Order after 11am and receive your delivery the following delivery day.

Please note we do not deliver on Saturday, Sunday and Public holidays
Re-delivery fee may apply if delivery cannot be taken between delivery times (14:00 - 17:00) without any prior arrangement and a delivery was attempted. Email [email protected] or call 063 666 2802

We are working hard to extend our range. If you live outside our current delivery range but think there is significant demand in your area, please contact us.

 
Customer Reviews
Write a Review
Ask a Question
Our favorite fish
Red Roman is our favorite fish and it's really amazing if one can get it this fresh and cleaned. Thank you for the perfect fish. I bought 3 but should have gotten more. :-)...
27/10/2021
Brett d.

South Africa
Fresh Red Roman
In tinfoil over the coals ... super !
20/10/2021
JP B.

South Africa
20/10/2021
Melanie G.

South Africa
Red Roman
This was my first order and I was pleasantly surprised with the neatness of the box as well as the vacuum-sealed product! Looks 100% fresh!
20/10/2021
Deon B.

South Africa
20/10/2021
Ashlene O.

South Africa
First Red Roman buyer
Received my order the same day of ordering it. The fish was beautifully packaged and kept cold with ice bags inside little cooler box. Fish was big, beautiful and fresh. Can't wait to put it on the braai over the weekend. Green Fish never disappoint. Thank you so much for your excellent service!
25/09/2021
Jorette W.

South Africa
Red Roman
This fish is my all time favourite and Green Fish did not disappoint - it was excellent and oh so fresh
22/09/2021
Anna T.

South Africa
Absolutely delicious!
The fish were lovely, fresh and plump. I bought it for my family as I don't usually enjoy fish, but I tried a piece and ended up making a meal of it and enjoying it as much as they did. It wasn't fishy at all, and it had a firm, meaty texture which I really enjoyed.
17/08/2021
Ilhaam A.

South Africa
Red Roman
So most delicious buy, so fresh and tasty. Excellent customer service.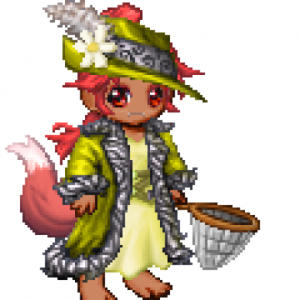 CW
16/08/2021
Cara W.

South Africa
Red Roman fish braai
I bought a whole Red Roman from Greenfish for my first fish braai. It was delicious! The fish had been beautifully prepared and I just needed to marinate and stuff it. I followed the fishwife's recipe for a whole fish braai, except filled the fish with dill and parsley instead of coriander. It was an easy cook.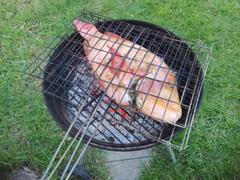 08/08/2021
Freda W.

South Africa
Red Roman
Absolutely delicious. Panfried the fillets to perfection. Yet to braai the whole fish. Service was excellent, instructions re prep and packaging followed meticulously.
17/06/2021
Prabashni N.

South Africa
Stellar service from Green fish
First time buying from Green fish. Service was phenomenal. Can't wait to try out the fish cos it looks so amazing. Green fish is definitely going to be my 1 stop shop for all seafood in future.
11/06/2021
Melissa S.

South Africa
Fresh box Red Roman
Exceptional quality. The fish is so fresh. Can't wait to make Red Roman curry..... A must buy when in stock. Rating: 5
29/09/2020
Shireen A.

South Africa
Red roman
Service was speedy and the fish., oh my the fish it was really really fresh and I'll definitely be using their service again. Thank you green fish.
24/09/2020
Max W.

South Africa
Red Roman
Bit smaller than expected but fish was delicious on the braai
07/08/2020
Natasha P.

South Africa
Red Roman
Thank you for making the availability of fresh, tasty fish just a click away. The red roman was as good as the previous fish.
31/07/2020
Mpho N.

South Africa
Still on Red Roman
Love what you bring us. Thanks
21/07/2020
Mpho N.

South Africa
My first Red Roman in a long time
The Red Roman was nicely packed and kept cold with an icebag. The delivery was prompt. The fish was delicious. All in all this was a lovely experience. I look forward to working with Green Fish
02/07/2020
Raquel L.

South Africa
AMAZING!
Our expectations were exceeded! Currently making another order as I type.
30/06/2020
Tony L.

South Africa