Whole Clams | Frozen Box | Hand harvested | 2kg
Regular price
R249
R0
Unit price
per
SECURE
CHECKOUT
via PayFast
SAME DAY
DELIVERY
order by 11am
100%
SATISFIED
or full refund
About

HAND PICKED CLAMS

In culinary circles, clams are prized for their subtle salty flavour and their ability to infuse this flavour into whatever they are cooked with. Our Mozambican clams are sourced from artisans who dig the clams from the mudflats by hand. These people have been harvesting and cleaning clams for generations using time tested methods. The clams are then frozen in Mozambique to lock in their salty flavour and then shipped to Greenfish.

CONTENT

2kg Clams

Instructions

Your box will arrive frozen, simply store in your freezer (up to 3 months) and use at your leisure. It is best to remove product from packaging to defrost (do not thaw under vacuum/pressure), simply place on a tray in your fridge and allow to thaw slowly.

Eco rating

Collecting seafood by hand is one of the most sustainable fishing methods. Because each clam is selected by the harvester, there is no chance of bycatch and less harm done to the surrounding environment. Not only are our clams harvested using traditional, sustainable methods, but our support helps provide employment within the Mozambican clam industry.

ECOSYSTEM IMPACT :

Low

GEAR USED :

Harvested by hand

SUPPORTING LOCALS :

No

DISTANCE TRAVELLED :

2500km

DOLPHIN / TURTLE IMPACT :

None

REPRODUCTION POTENTIAL :

High

Fishwife Recipes

Linguini Clams

We're happy to share this delicious clam pasta from our partner site The Fishwife. You will need:

2kg Greenfish Clams in Shells
300g Linguine
1/4 cup Olive Oil
1/2 Tbsp Crushed Garlic
1 cup White Wine
1 Lemon (juiced)
1 cup Heavy Cream
3 Tbsp Chopped Parsley
Salt & Pepper

Preparation:

Use a vegetable brush to give the clams a quick scrub under some fresh water, so as to remove any dirt or loose broken shell that could end up in your dish.
Set clams aside for later.
On the stove, cook the linguine in a pot of boiling water for approximately 7 minutes.
While the linguine is cooking, add the olive oil and garlic to a large pan/skillet and on a medium high heat cook for roughly 1-2 minutes.
Add the wine and lemon juice.
Add the clams and allow them to steam in the wine broth for about 5 minutes.
While the clams are steaming the pasta should be done. Remove from the pot and drain.
Once the clams have finished steaming add the linguine and cream.
Add the parsley, salt and pepper.
Combine and allow to cook together for a minute and then remove from the stove and enjoy!

Delivery

R65 same-day packaging & delivery fee

 CBD | Southern Suburbs | Houtbay | Plattekloof 

 Deep South | Table View, Blouberg, Melkbos | Durbanville 

 Stellenbosch | Somerset West | Franschhoek | Paarl 




All zoned areas: Monday to Friday

Order before 11am and receive your delivery the same day.

Order after 11am and receive your delivery the following delivery day.

Please note we do not deliver on Saturday, Sunday and Public holidays

We are working hard to extend our range. If you live outside our current delivery range but think there is significant demand in your area, please contact us.

 
Customer Reviews
Write a Review
Ask a Question
26/06/2021
Theo H.

South Africa
Awesome clams
Super fast delivery and by far the best clams we have ever had
26/05/2021
Alyssa D.

South Africa
Clam Box
3rd time purchasing the clam box - so that says something! Great product and value, and wonderful service: ordered around 10h00 and received it the same day (before 5pm in the northern suburbs). Keep up the amazing work, my family's bellies thank you!
05/03/2021
Alan H.

South Africa
Nice Clams
I made a very tasty soup this morning. The clams were delicious! Very tasty and high quality. I definitely consider purchasing this product again the the near future.
27/02/2021
Kelly G.

South Africa
Juicy delicious clams
I ordered 3 packs of clams in the morning and they arrived early afternoon. I made Spaghettti vongole for dinner with a pack and a half and kept the rest in the freezer. These clams are the BOMB. Perfect, juicy with a good flavour. Delicious
14/01/2021
Vicky P.

South Africa
Excellent service and quality
The clams and octopus were excellent - have not cooked calamari yet. Service was exactly as promised- will definitely buy again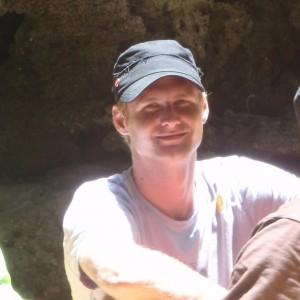 BG
08/01/2021
Brendon G.

South Africa
Linguine Clams a must try
Great service and super fast delivery. the clams were clean and tasted good. As this was my first time having clams and following the linguine clams recipe from fishwife.co.za I cannot be more satisfied with how it came out. A fantastic experience from order, delivery, to cooking and to the table.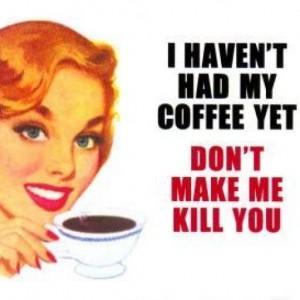 PL
06/01/2021
Pam L.

South Africa
Amazing delivery as usual
Next day delivery. Delivery person was so nice. Clams in superb connection and super fresh. Will not order fish or seafood from anywhere else.
05/01/2021
Nicola V.

South Africa
Clam delight!
I love clams. The clams arrive frozen in a plastic bag, so an easy stash in the freezer. This is another mid week winner as it tastes delicious but is super quick and easy to make. I love making clam pasta with linguini. Just requires an onion, garlic, parsley and a lemon. Give it a try - I love dishes that are super simple and easy, but seem really fancy! A great way to incorporate non-red meat options into your weekly menu.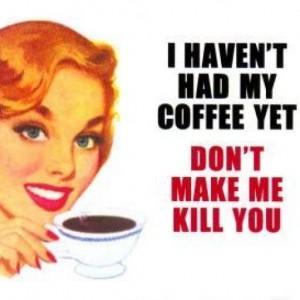 PL
01/01/2021
Pam L.

South Africa
Amazing service and quality
Ordered on Greenfish for the first time, not only did I received exceptionally fast service, the quality of the clams were outstanding. Definitely will use greenfish again.
26/12/2020
Siven M.

South Africa
Clams
Excellent quality. Will be a regular on this site
17/12/2020
Lerina B.

South Africa
Sublime!
The clams were beautifully succulent and quite big compared to many others that I have bought from different sources. As always with Greenfish the ordering and delivery process is fast and efficient. I made the most delicious Spaghetti Vongole, as one must when you have clams. Served with a crisp glass of white wine, it's a seaside summer dish to die for and super simple to make.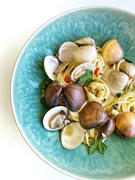 15/12/2020
Pier D.

South Africa
Neat and user friendly
Have not used the product but it looks real good and freshly frozen
22/11/2020
Ann H.

South Africa
Sweetest clam ever
Best clam I ever tasted
23/10/2020
Lee G.

South Africa
Beautiful clean clams
Steam these open, chill, and serve with a Dijon vinaigrette for a fabulous starter. Delish! Greenfish is the best! Love their service!
03/09/2020
Songah L.

South Africa
Delicious
It was so delicious. Thanks:)