Large Fresh Oysters | Live Box | Farmed on the West Coast | x12
Regular price
R229
R0
Unit price
per
SECURE
CHECKOUT
via PayFast
SAME DAY
DELIVERY
order by 11am
100%
SATISFIED
or full refund
About

DECADENCE DELIVERED TO YOUR DOOR

Oysters have long been one of the most pervasive symbols of opulence and wealth, but this hasn't always been the case. As late as the 19th century oysters were cultivated and eaten by the working class, but as they grew in popularity, they became scarcer and more sought after. Today, Greenfish aims to, once again, make this delicacy more accessible to all South Africans. Our oysters are farmed off the west coast, which imparts the distinctive salty taste of wild oysters, but without the environmental impact.

CONTENTS

12 x Large Oysters (Approx. 76-90g per oyster)

Instructions

Your Oysters will arrive fresh, simply store in your fridge and use at your leisure (up to 2 days). If you would like your oysters shucked, please specify this in your order notes. Our shucked oysters arrive with the lid on the oyster, to stop the juices leaking out during transit, all you need to do is release the abductor muscle that keeps the lid down. We take great care when opening oysters, but some with softer shells may have breaks. If you order shucked oysters, please consume them on day of delivery.

Any special requests or instructions can be left in the NOTES section at the Checkout. Eg: Your doorbell does not work, you require a phone call before the order arrives, you would like the fillets / steaks vacuum packed seperately or cut into smaller portions etc.

Eco rating

All our oysters are cultivated on the west coast of South Africa. Not only does this mean that wild oyster populations are not depleted, but since oysters are filter feeders, they improve water quality where they are farmed. Research has shown that this type of aquaculture also helps stabilise the beds and provides food for migratory birds.

ECOSYSTEM IMPACT :

Very low

GEAR USED :

Farmed on ropes

SUPPORTING LOCALS :

Yes

DISTANCE TRAVELLED :

100km

DOLPHIN / TURTLE IMPACT :

None

REPRODUCTION POTENTIAL :

Very high

Fishwife Recipes

Five Minute Oysters

While there are several ways to prepare oysters, simpler is often best. The Fishwife is here to share the perfect serve with you.

You will need:

12 Greenfish shucked oysters
Tabasco sauce
Crushed salt
Ground black pepper
1 lemon

Preparation:

With a butter knife, loosen the muscle of the oyster from the shell for easy eating.
Place oysters on a bed of crushed ice.
Add a dash of Tabasco, salt, black pepper and a squeeze of lemon.
Enjoy!

Delivery

R65 same-day packaging & delivery fee

 CBD | Southern Suburbs | Houtbay | Plattekloof 

 Deep South | Table View, Blouberg, Melkbos | Durbanville 

 Stellenbosch | Somerset West | Franschhoek | Paarl 




All zoned areas: Monday to Friday

Order before 11am and receive your delivery the same day.

Order after 11am and receive your delivery the following delivery day.

Please note we do not deliver on Saturday, Sunday and Public holidays
Re-delivery fee may apply if delivery cannot be taken between delivery times (14:00 - 17:00) without any prior arrangement and a delivery was attempted. Email [email protected] or call 063 666 2802

We are working hard to extend our range. If you live outside our current delivery range but think there is significant demand in your area, please contact us.

 
Customer Reviews
Write a Review
Ask a Question
Oysters
Happy I order some time and they are regular
12/04/2022
alan b.

South Africa
GREEN FISH , yea or nay?
I was introduced to GREEN FISH by two friends and have eaten at both their homes from boxes of fresh catch. Fantastic at each visit. Now my turn with a couple of dozen oysters. Again excellent in terms of freshness of the catch, the follow up and delivery of the goods. I would recommend them to anyone with an interest for fresh catch at home.
03/04/2022
Nicky W.

South Africa
Amazingly Fresh
They arrived at the time we specified, after which we transported them for a weekend away 1h30 away. When we unpacked them, they were superbly fresh, and delicious (and very well packed with ample ice). They were all schucked well (as requested) for not extra charge. Very impressed with the quality of the oysters and service by the team. Thank you
31/03/2022
Brian H.

South Africa
Deliciously fresh oysters
After a few disappointing and expensive oyster experiences eating out, i decided to buy the Greenfish oysters and wasn't disappointed. They come well packaged, on ice, and with their shells loosened, these deliciously plump and live oysters were superb.
25/03/2022
selma s.

South Africa
Amazing oysters
This company is professional and their oysters were really tasty and fresh. Good job guys
23/03/2022
Jeni J.

South Africa
Oysters
What a great and excellent experience The oysters arrived. On the day I requested Beautifully boxed on ice, sealed Once we served them … happiness all around Fresh , delicious and to know they are from a sustainable source just adds to the enjoyment Thank you Thrilled I have found you Jeni jedeikin
15/03/2022
Karen B.

South Africa
Birthday oysters! Great deal
Best oysters flavour, size, and price wise ever! Loved them!
05/03/2022
Trevor R.

South Africa
Oysters are usual perfection!
Chucked perfectly and absolutely delicious as always. Thank you so much!
02/03/2022
ian H.

South Africa
18/02/2022
Gavin A.

South Africa
Delicious oysters
As always, our oysters were fresh, chilled and shucked...…they were truly delicious.
18/02/2022
justin v.

South Africa
Excellent Quality
Freshest oysters I have had in a long time!
16/02/2022
Hakon N.

South Africa
Excellent Oysters
Everything was perfect, from ordering to timely delivery, to communication, and of course the oysters were perfectly fresh and absolutely delicious!!!
14/02/2022
Haidi T.

South Africa
Fresh Oysters
Lovely and creamy but found them quite salty which is a first. Generally satisfied with everything Here Fish has on offer. The Duo Box works very well for us.
14/02/2022
Haidi T.

South Africa
Oysters
Lovely and creamy but found them quite salty.
11/02/2022
RIchard M.

South Africa
oysters
fresh, full of flavour
31/01/2022
Jennifer

South Africa
Always Superb Oysters and Mussels
We have been buying our fish, oysters and mussels from Greenfish for a long time now! we always recommend them to our friends too. The service is friendly and efficient and the product ALWAYS marvelous! keep up the good work!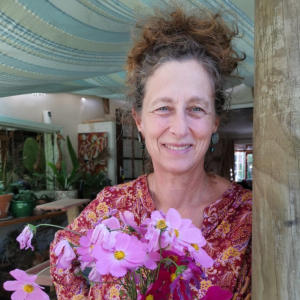 KL
29/01/2022
Karen L.

South Africa
Superb!
Wonderful evening-friend, oysters and champagne! The best!
23/01/2022
Gavin A.

South Africa
Great service
We ordered 12 shucked oysters to be delivered on a specific day and specified in the afternoon. This all happened and the oysters were delish, fresh and cold. We will certainly use them again!!
01/01/2022
Lorraine

South Africa
Unshucked
Normally I would ask for my oysters to be shucked before delivery but I read that it was way better to eat them as soon as you shuck them to retain the beautiful soup of seawater in each oyster. What a treat those oysters were despite the hard job of shucking them. Outstanding, great packaging and delicious. Thank you Greenfish.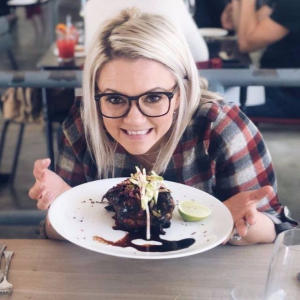 JV
01/01/2022
Jaqi V.

South Africa
Deliciously fresh oysters
Fantastic! Excellent quality and exceptionally well packaged. 36 oysters delivered in the afternoon on the 30th of December and the sealed container kept the ice well with only minimal leakage. The oysters were cold and fresh for eating on NYE! Thank you yet again for great service and quality GF team!